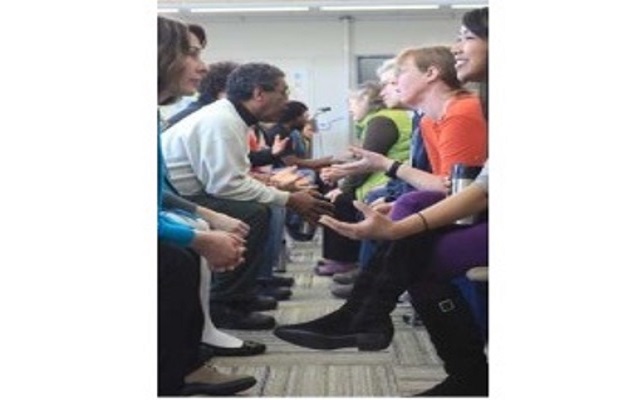 NPS
Quick Facts
GETTING READY FOR 2016:

Action Item:

Live and Learn

Year Accomplished:

2013
With help from a National Park Foundation grant, Golden Gate National Recreation Area (GGNRA) has developed a new, week-long multicultural training program for fellow California-based national park educators and interpreters.   The program is a long-term investment in park education leaders who will make the National Park Service experience relevant and exciting to an increasingly diverse population of k-12 youth for years to come.
The program is co-designed and operated by staff from GGNRA's Interpretation and Education Division and the Golden Gate National Parks Conservancy's youth-focused Crissy Field Center (CFC).  Eighteen educators convened from parks as far south as the Mojave National Preserve and Channel Islands to as far north as Redwood National Park. Over the course of the week, participants discussed strategies and techniques for incorporating multicultural education principles into a wide variety of programming -from one-off to recurring programs- serving youth of all ages.  CFC Deputy Director, Charity Maybury, explains that much of the conversation focused on being able to "recognize and identify bias, the way that we deliver programs, write our materials, and speak and interact with our audiences." Ultimately, the intent is to build a cohort of confident leaders equipped with the tools to return to their parks and train additional Interpretation and Education staff.
By the end of the week, each participant developed an action and implementation plan for integrating new approaches and curricula.  To GGNRA Education Lead, Nancy Caplan, the success of the pilot training was abundantly clear: "After each park participant made his or her action plan, they were posted in the hallway.  It was amazing to see the thoughtfulness and the depth the participants had in those action plans.  To be able to walk down the hallway and look at plan after plan after plan and see that people had incorporated quite a lot of what had been, not only presented to them, but what they'd learned from each other and what happened in the dialogue…to see it there on the paper and that they intended to follow through…I was amazed."
GGNRA and CFC plan to reconvene their first cohort later in the year to monitor the success of the program and to provide any necessary additional support.