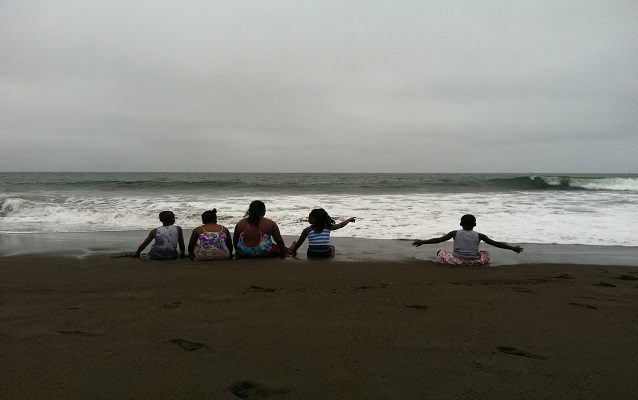 A Home Away from Homelessness
Quick Facts
GETTING READY FOR 2016:

Action Item:

Live and Learn

Year Accomplished:

2013
Park partner, A Home Away From Homelessness, is a non-profit organization providing homeless and formerly homeless youth with after-school programming in a familial setting.  Home Away runs three programs that provide a unique Live and Learn experience for kids in grades k-12.
"Beach House" is designed for children in elementary school. The program operates north of the Golden Gate Bridge and gets its name from its location near Rodeo Beach in the Marin Headlands. The program is designed to be flexible and gives younger children an opportunity to learn through experimentation and exploration of the great outdoors. Director of the Beach House Program and Volunteer Services, Kelly Grady, explains, "It's the most incredible thing. We've been able to watch them grow and see how our programs -the opportunity to leave the city, experience dirt under their feet, fresh air, and the ability to decide how they want to spend their free time – really affects them. I get a lot of questions.  Who waters these trees? Who feeds these deer? They develop an understanding that there is a world that exists without our intervention and that our role is to protect that and preserve it."
 "School House" is the partner's middle school program and is located at Fort Mason in San Francisco. The program's primary goal is to provide a supportive and safe place for youth to experience structured and consistent academic support from staff and volunteers.  Grady explains that, "these kids share a common history of living in shelters, living in environments that are chaotic." School House helps these adolescents develop a close cohort of peers on whom they can depend and some much needed tranquility in their lives.
Finally, the "Youth Leadership" program caters to high school students.  This program is located at Fort Mason as well, and was developed in response to School House participants' requests to extend the Home Away experience beyond middle school.  The program has a heavy focus on professional development, preparing students to apply to college and/or internships after graduating from high school.   In addition, participants complete community service projects and service learning days with the Golden Gate National Parks Conservancy. "Every year we've done plant restoration at the beach and Land's End trail maintenance; we were just at Ocean Beach a few months ago doing trail maintenance. We encourage the kids to learn from the environment while giving back to the community and understanding the importance of their role within that and why we do it," says Grady.