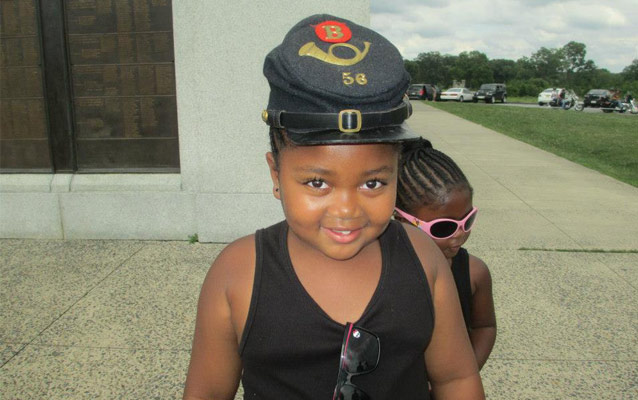 NPS/JOFL
Quick Facts
GETTING READY FOR 2016:

Action Item:

Step by Step

Also Promotes:

Ticket to Ride

Year Accomplished:

2013
 The summer of 2013 marked the end of the second great year of the Johnstown Flood National Memorial Pathways to Green Careers Program. Park staff and volunteers engaged students at the elementary schools, middle school and high school in Greater Johnstown School District in a variety of hands-on programs, field trips and classroom sessions that connect them to their local national parks and to the cultural and natural resources in the area. In total, more than 500 youth took part in programs designed to spark an interest in the NPS and other "green" careers.
Over the course of their student career, youth in this program will explore Johnstown Flood National Memorial, Allegheny Portage Railroad NHS and Flight 93 National Memorial as well as other significant local cultural and natural resource sites in program of increasing engagement and complexity. At the elementary and middle school levels, park staff presented programs as part of the Trojan After School Program that introduced them to concepts related to the history of the parks and natural resource preservation. In the summer, Trojan After School becomes Summer in the City, a daily summer camp for elementary school students. Park staff and YCC employees who are part of the high school program led elementary school students in tours and activities at Johnstown Flood National Memorial, Allegheny Portage Railroad, Johnstown Area Heritage Association and the Historical Society of Somerset County.
Seventeen high school students who took part in the year long after school program that included class room activities and field trips were hired through the YCC program to help develop a Jr Ranger App for Allegheny Portage Railroad NHS and to work on community garden projects throughout the Johnstown area. This year the program was supported through funding from the NPS Youth Partnership Program and Interpretation and Education program.
"Back to Nature" is a supplemental partnership with the Christ Centered Community Church in Johnstown, PA, a program that focuses on getting kids outdoors and exploring their national parks and other cultural and natural sites in the area. For the second year, this program was supported by a National Park Foundation's America's Best Idea grant. That funding helped more than 40 youth visit the National Mall and Monuments in Washington, DC and Gettysburg National Military Park. The grant also helped purchase bikes and a greenhouse to provide long term sustainability for this program over the next several years.