Tall Trees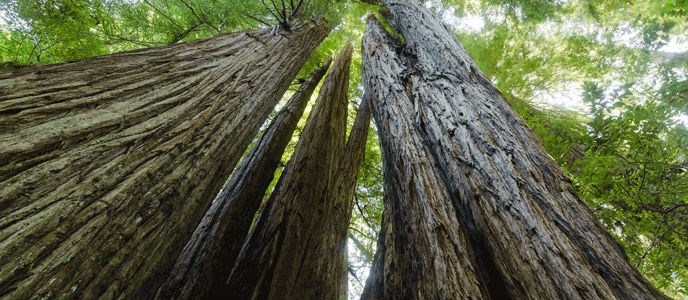 Please Note: Visitors relying on GPS units should be aware that several GPS systems have misdirected visitors looking to access the Tall Trees trailhead. Consulting the park map and watching for road signs is often more reliable within Redwood National and State Parks.

What is the Tall Trees Grove?
The 4 mile round-trip Tall Trees Trail leads to the Tall Trees Grove, an alluvial flat next to Redwood Creek that hosts a former title-holder of world's tallest tree. This former record-holder, discovered by a National Geographic survey team in 1963, in part spurred the creation of the National Park in 1968.

How long does it take to see the Tall Trees?
Allow 3 to 4 hours in total for the drive to the trailhead and the 4 mile round-trip hike.

Why is a permit needed to get there?
The road to the Tall Trees trailhead is a narrow, windy, and unpaved. The small parking lot does not accommodate RVs over 21 feet or vehicles towing trailers. The gate at the top of the road ensures that no large vehicles become trapped on the road.

How and where can permits be obtained?
Free Tall Trees permits can be obtained at our visitor centers. All that is required is your vehicle's make and model and the number of people in your party. Permits are limited, but available in abundance most days with the exception of summer holidays.

Is the tallest tree in the world in Tall Trees Grove?
The tallest tree is no longer in Tall Trees Grove. After the discovery by the National Geographic survey team, the tree known as the Libby Tree, or Tall Tree, held the title until 1994 when the top died back, dropping it down to the 34th tallest tree on the planet. The current title-holder is nearby, but there is no trail out to the current tallest tree due to the fickle nature of the title. Usually the tallest redwoods are younger comparatively and once their tops break, they rarely can regain their original height.
Last updated: November 27, 2017