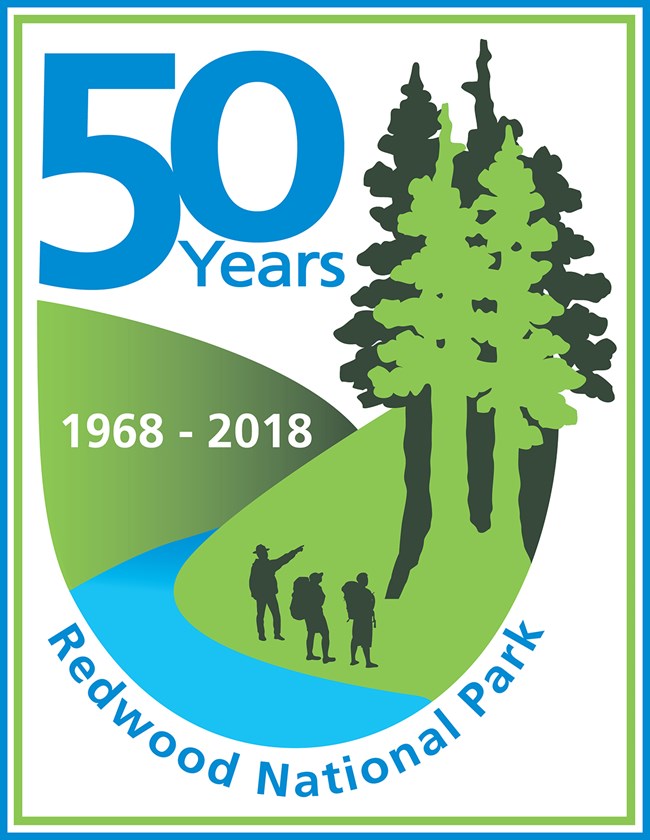 For five decades, Redwood National Park has been a part of the local community, regional economy and global environmental movement. We have a complicated and passionate human story - and not always an easy one to tell. There are so many views on what the creation of the park meant - and what the park means today.
Redwood National Park will be offering a variety of in-park special events to celebrate our 50th anniversary. You can find them on our
park calendar.
We are working with local communities and partners like Redwood Parks Conservancy to bring a wide variety of exhibits, cultural opportunities and redwood experiences to the local areas too. Be sure to check their
calendar of events
happening outside the park.
This year is also the 100th anniversary of Save The Redwoods League. The League is a very important conservation partner, and since 1918 they have been protecting and preserving redwood forests. This year, all across Northern California, the League is offering a variety of free passes and "
Second Saturday
" events.
We invite you all to join in for this special year. There is so much to celebrate!