Be A Junior Ranger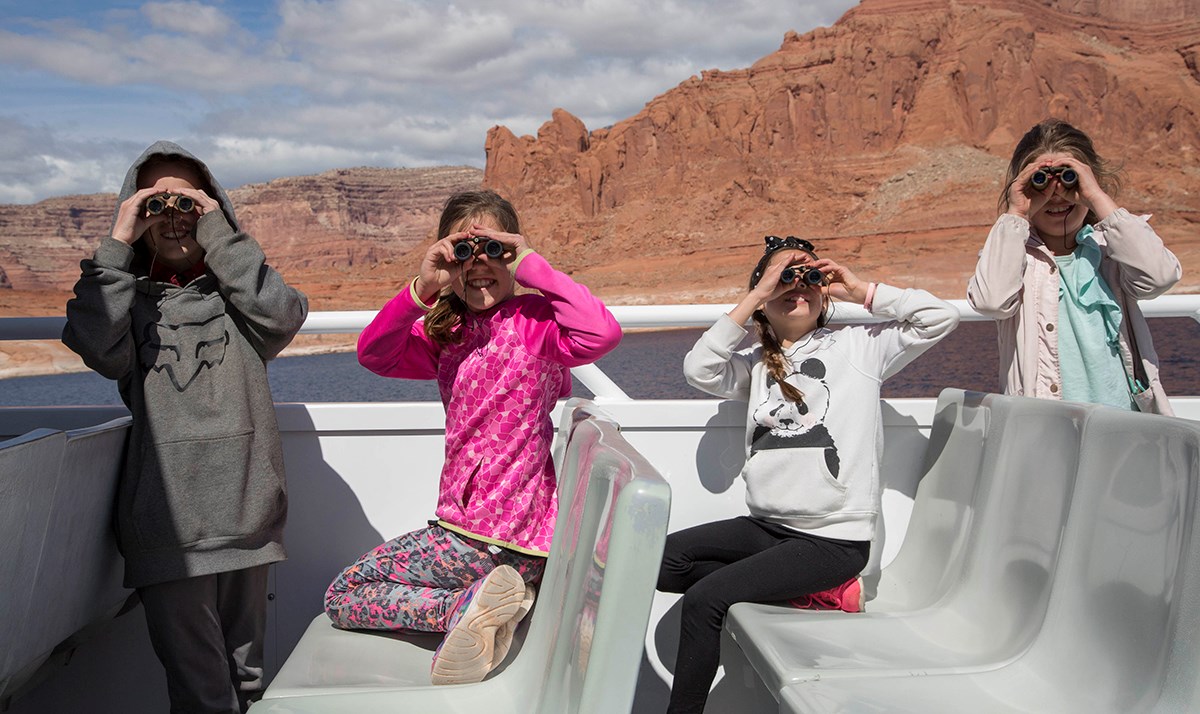 The reasons for becoming a Junior Ranger can be as individual as you are. One of the best reasons: IT'S FUN! While doing the activities, we know you will come across something you've never done or thought about before. Once you become a Junior Ranger, you are part of a nation-wide team—other Junior Rangers, the National Park Service, and people from all over the world—who work to preserve special places.
Rainbow Bridge, Glen Canyon, and Lake Powell are special places. You and your family may already have many fond memories of trips here; or you may just be starting to collect new memories on your first trip. Start collecting memories as a Junior Ranger. And that's not only fun, it makes you feel good, too!
Rainbow Bridge Junior Ranger Book (pdf)
Print your copy or pick one up from a ranger during your trip.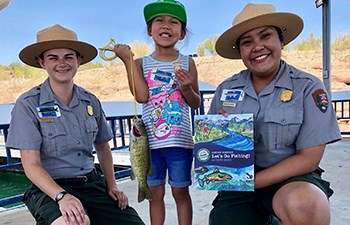 More Junior Ranger Books
Study the stars or go fishing! There are specialized activity books you can complete at home or on a visit to Glen Canyon. Plus, many other national parks have their own booklets and badges. How many can you earn?
Visit the NPS Junior Ranger page to learn more.
Our BLM neighbors have books too, like the Junior Explorer Handbook.


Last updated: September 19, 2019