Education Grants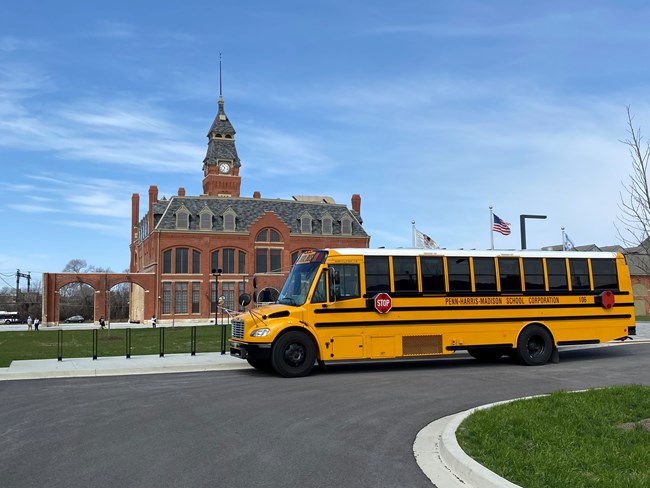 The Elizabeth Morse Charitable Trust Transportation Grant

We have transportation grants available! Grants of up to $500 can be awarded to help offset field trip transportation expenses. Grants are available for schools that have a confirmed, ranger or park staff-led program at Pullman National Historical Park and will be awarded on a first-come, first-served basis until the available funding is depleted. You can book a program by calling the Visitor Center at (773) 928-7257 or emailing us at e-mail us. and you can contact us for any questions you may have .
Eligibility
To be eligible for a grant, schools must be a state accredited K-12 public school. School must be confirmed for one of our ranger-led, curriculum-based programs or for a service learning project.

Apply
Once a field trip has been scheduled, information about transportation grants will be included with the confirmation. Please contact us for more information.
Special Thanks
These transportation grants are made possible by a grant from the National Park Foundation through the generous support of The Elizabeth Morse Charitable Trust.
Last updated: August 4, 2023