Healthy Parks, Healthy People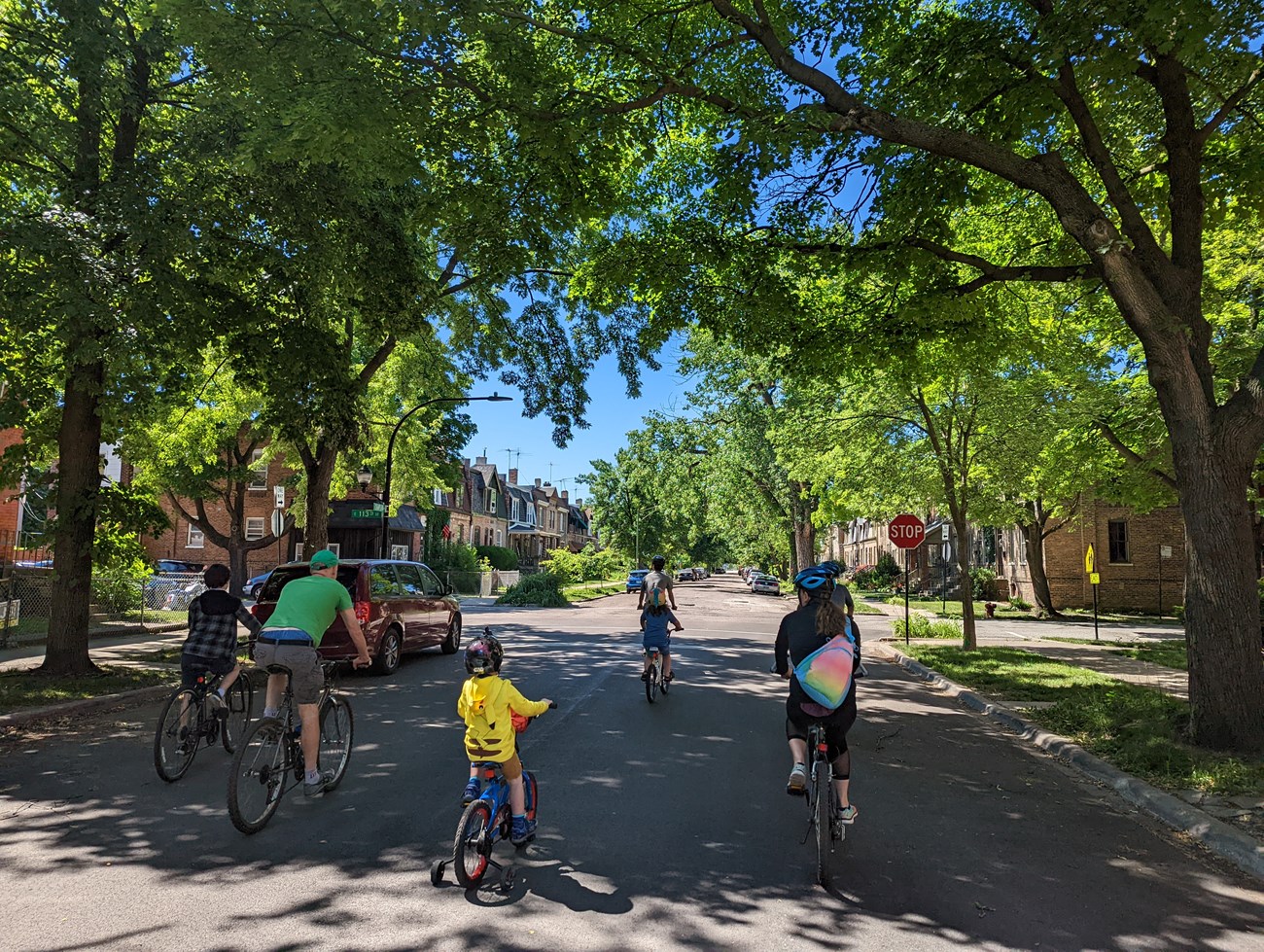 Join us for our "Healthy Parks, Healthy People" health and wellness programs! You can get your steps in with a ranger, take a biking tour through the neighborhood, practice mindfulness through yoga, or have your pup become an official BARK Ranger.

Every program will meet outside on the Pullman State Historic grounds May - October (610 E. 111th Street, Chicago, IL), weather permitting. November - April, programs will be held indoors in our Mutipurpose Classroom. Make sure to bring your own equipment as needed for each event.

Reservation required only for the BARK Ranger program. Please call (773) 468-9310 or email us to secure your spot.

All programs subject to cancellation due to inclement weather or excessive heat.
Yoga in Parks
Saturdays, February 4th, 11th, 18th, and 25th
As part of the National Park Service "Healthy Parks, Healthy People" initiative we're bringing back Yoga in Parks! Join us the next two Saturdays to enjoy Yoga taught by local Pullman resident Shelly. All ages welcome. Due to weather it will take place at the 5th district police station Community Room at 727 E 111th St, Chicago, IL 60628 across the street.
Steps with a Ranger
Currently Not Scheduled
Join us for a walk around the neighborhood! Minimal talking and maximum moving through the historic neighborhood of Pullman. Expected distance of approximately 5,000 steps (approx. 2 miles).
Bike Ranger
Currently Not Scheduled
Explore the neighborhood on wheels with a ranger! A great way to cover distance and see as many historic structures in the neighborhood that you can in one hour. For all ages and abilities.
BARK Ranger
Currently Not Scheduled
Let your furry best friend explore Pullman National Monument through our B.A.R.K Ranger Program! Learn what role animals played at Pullman and how to be a good B.A.R.K ranger. At the conclusion of the tour, your pet can earn a B.A.R.K. Ranger tag and become a park ambassador! Note participants are limited to 2 pets each. Pets must be on a leash no greater than 5 ft. Space is limited so please call the visitor center at (773) 468-9310 or email us to reserve your spot.
Last updated: February 11, 2023