Paws in the Park 2011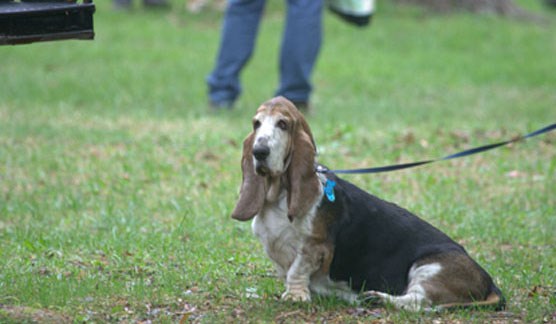 Celebrate responsible dog ownership in the great outdoors!
Join us on Saturday, April 30th from 10AM to 2PM for four legged fun at Prince William Forest Park's Paws in the Park Event. Throughout the day educational exhibitors will be on display to answer all your doggie needs. Also, military, therapy, search and rescue dogs and the National Park Service will provide demonstrations of their working dogs in action. Speakers and obedience experts will be on hand to provide helpful advice.
"Best Doggie" Dog Show
Come to the main stage at 1PM for our one of a kind dog show. Categories are: Dog/Owner look alike, Best Drooler, Most Fluffy, Best Trick for Owner under 12, Best Barker, Best Dressed. Please sign up at the information tent by 12pm, anyone under 18 must have a parent signature to enter. Prizes will be awarded for each category.
Poo Raffle
Responsible dog ownership begins with cleaning up after your dog. Ensure your entry into this year Poo Raffle by depositing your bag into our "Poo Bank." 1 bag=1 raffle and your chance at winning a special prize! Bags will be provided for you at the event.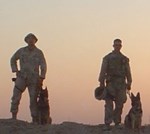 United States Marine Corp Security Battalion, MP Company K-9 Section
The mission of the USMC Security Battalion, MP Company K-9 Section is to provide Law Enforcement and security for the residents and visitors of Marine Corps Base, (MCB) Quantico. The K-9s are used in many different ways such as searching vehicles coming onto base, building searches, and weapon retraction. These dogs are officers of the USMC Military Police and are trained and held to a high standard such as their partners the United States Marine Corp. Please join the USMC Military Police Company K-9 Section in the demonstration field to see USMC K-9 in action.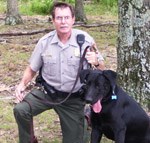 Martin Gallery & Samson
Law Enforcement Park Ranger Martin Gallery, on loan from C & O Canal, is returning to Paws in the Park 2011 with his canine partner, Samson. He will demonstrate to audience members the amazing work that bomb-sniffing dogs do.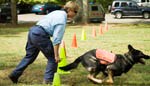 Virginia Search and Rescue Association
The Virginia Search and Rescue Dog Association (VSRDA) is the Southeast's oldest air scenting wilderness search dog unit. VSRDA is available 24 hours a day, 7 days a week at no charge to the requesting agency. (VSRDA) is a highly skilled volunteer canine search and rescue unit that uses specially trained dogs to locate missing persons or human remains in wilderness, disaster, and water search and rescue/recovery missions. A trained dog's sensitive hearing, night vision, endurance, and keen sense of smell have proven invaluable in the effort to locate missing persons more swiftly. Come watch the Virginia Search and Rescue Association as they put their noses to the test in our demonstration field.

Veterans Moving Forward, Inc.
Veterans Moving Forward, Inc. is a non profit organization and a 501 public charity. Their vision is to be the premier, national, not-for-profit organization for veterans seeking and receiving assistance/service or skilled companion dogs at no cost to the veterans. Be the most effective and trusted resource to provide canine therapy for veterans. Optimize veterans' employment in distributing service dogs to veterans to meet growing demands. Make a meaningful difference in the lives of our veterans and increase their safety and independence within their environment. Veterans Moving Forward, Inc. will be hosting an educational table, giving therapy dog demonstration and an informational talk on comfort therapy.

Bull Terrier Rescue of Virginia
Returning event favorite, Bull Terrier Rescue of Virginia's (BTRVA) mission is to rescue abandoned, homeless or unwanted Bull Terriers, by bringing them together with new adoptive families and to do all that is possible to place rescued Bull Terriers in permanent homes. BTRVA was recently founded by a small group of devoted Bullie lovers. Often viewed as the clown of the dog breeds , these animals have a great deal to offer their owners and the BTRVA is dedicated to sharing their knowledge and love of the breed. The BTRVA will be holding an informational table.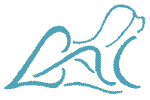 American Lhasa Apso Club Rescue
The American Lhasa Club Rescue Network is a group of regional rescues that work within the The American Lhasa Apso Club Guidelines to find loving, responsible homes for Lhasas that for a myriad of reasons are homeless. Come learn about this rescue program at their informational table.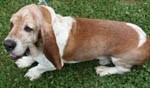 Basset Rescue of Old Dominion (BROOD)
Basset Rescue of Old Dominion (brood) was formed in the fall of 1996 by a small group of basset hound lovers who wanted to offer a more customer friendly approach to adopting a basset. BROOD finds homes for around 150 basset hounds every year. BROOD will be will be hosting an informational table for the event.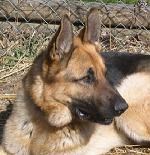 Virginia German Shepherd Rescue
The Virginia German Shepherd Rescue is a non-profit, all volunteerorganization dedicated to the rescue, rehabilitation and re-homing of the German Shepherd Dog. This rescue provides a safe haven for German Shepherds (and, sometimes, other breeds/mixes) who are left in shelters to await uncertain fate; owners surrenders (moving, illness, divorce, death, etc.); or are victims of abuse or neglect.We adopt dogs to loving, responsible and secure homes, typically, in Virginia and the Metropolitan Washington, D.C., area. In the eight plus years that we have been in existence, they have found homes for over 2,600 deserving dogs, 247 in 2009 alone.

Greyhound Welfare
Greyhound Welfare is a greyhound rescue and placement group. They place ex-racing greyhounds in homes throughout the metropolitan Washington DC area, which means most of MD, VA and DC. Their goal is to make excellent placements, even if that means fewer placements. Greyhound Welfare is staffed entirely of unpaid volunteers dedicated to the welfare of greyhounds. Greyhound Welfare is a 100% foster home group, which means that all their greyhounds live in real homes until they are placed. This helps Greyhound Welfare teach the dogs about their new world, and learn more about the individual dogs. Knowing these dogs will help greatly with their placement success. Greyhound Rescue will be hosting an informational table at the event.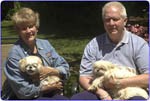 Top Dog Resort
Don & Linda Lecher are the owners and hosts of TOP DOG RESORT, which is a country home environment that is a LEASH FREE - NO CAGES, NO KENNELS - luxury vacation destination for a cherished, healthy, small dog of good character and training. Full use of the resort home and fenced- in two plus acres, located on twelve residential acres of country property, allows each guest space to do whatever he or she enjoys. The fenced backyard is clean, quiet and distant from automotive traffic and noise. Guests enjoy nightly snuggle time, a bed time doggy cookie and a tuck-into-bed. Linda Lecher and TOP DOG RESORT will be hosting an informational table as well as educational talk about proper leashes, harnesses, dog safety while riding in vehicles.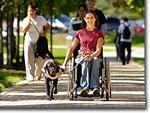 Canine Companions for Independence
Canine Companions for Independence® (CCI) provides highly-trained assistance dogs for children and adults with disabilities, free of charge. The AKC Award for Canine Excellence in the category of Service Dog was given to CCI Service Dog Cary.CCI trains dogs to assist with, opening doors, helping with light switches, carrying a lunch box, and even crossing the street. CCI will be hosting an informational table.

4 Paws Day Spa
A 2010 Paws in the Park favorite, 4 Paws Day Spa is a one stop shop that not only offers spa packages which pampers your pet to the max, but offers comfort retreat packages for pets that need to stay one night or several weeks. Spa and comfort stays are extended to canines, felines, birds and the occasional rabbits. Shedless treatments available for both dogs and cats, gets their coats ready for the approaching summer months, and helps to keep unwanted pet hair off your floors. The owner, Kathy Ard, is a member of the National Dog Groomers Association of America, which recognizes groomers with continuing education and the most up to date product care in the industry. With over 18 years of experience, 4 Paws Day Spa is the choice for the pampered pet. Join this pawsitivily great business at the 4 Paws Day Spa educational table.

The Wag Pack, LLC
The Wag Pack, LLC is not your ordinary pet services company. They take pets very seriously. They are licensed, bonded, insured and are committed to offering outstanding service and exceptional attention. They realize how important your pets are to you and vow to care for your pets as if they were their own. At The Wag Pack, LLC, they pride themselves in providing top-of-the-line service by ensuring the safety of your pet and the security of your home. The Wag Pack, LLC will be stationed at an informational table and have an educational talk about pet adoption and rescue volunteer opportunities.

Humane Society of Fairfax County
Established in 1965, the Humane Society of Fairfax County, Inc. was formed by concerned citizens as a non-profit organization to rescue and protect animals both domestic and wild from abuse, neglect, abandonment, and cruelty. Today the Humane Society of Fairfax is educating the public about animal care, fostering animals awaiting adoption, running thrift shops, handling the hundreds of calls and e-mails, helping to adopt the multitude of different animals into loving homes, coordinating with rural shelters, who have high euthanasia rates, transferring pets to our facilities to ensure they will find forever homes with loving families, helping to rehabilitate wild animals for future release. They continue to expand their horizons, and each day, strive to add new ideas to their long list of services to the community. Humane Society of Fairfax will be hosting an educational table.



Dog Eaze Inn
At The Dog Eaze Inn, they feel that caring for your pet is both a responsibility and a privilege. They take these commitments very seriously. Your pet's happiness and well-being are their primary concern. While staying at The Inn, your pet receives the care and attention most conducive to good health and happiness in a controlled, safe, and secure environment. The Dog Eaze Inn has been awarded the 2009 Small Business of the Year Award by the Prince William Regional Chamber of Commerce. Dog Eaze Inn will host an informational table at the event.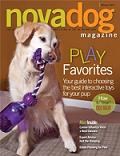 NOVADog Magazine
Northern Virginia Dog Magazine is an award-winning, regional publication dedicated to dog-lovers in Northern Virginia and the D.C. Metro area. Each issue celebrates the canine-human bond with informative and insightful articles on a broad range of topics important to every dog owner. Written by dog owners and experts alike, the magazine is informative, inspired, and in-step with the Metro DC dog community. NOVADog Magazine is committed to creating and fostering an active and supportive community for local dogs and their owners to share, learn, interact, and engage. NOVADog Magazine will be on site hosting an informational table.
Prince William County Animal Shelter
The Prince William County Police Department's Animal Control Bureau is responsible for the Animal Shelter. In addition, the Bureau enforces animal welfare laws, conducts animal education seminars, houses stray and unwanted animals in a clean and safe environment and coordinates the adoption of animals. The department also investigates complaints of cruelty to animals, quarantines animals that have bitten humans, provides 24-hour emergency service for injured or stray animals and removes stray dogs and livestock from streets and public areas. The Animal Shelter has opportunities to adopt dogs, cats and other pets. Prince William County Animal Shelter will be hosting an informational table at the event.


Last updated: April 10, 2015