Date & Time

04/21/2018 10:00 AM to 1:00 PM

Fee Information

This is an entrance-free day!

Contact Us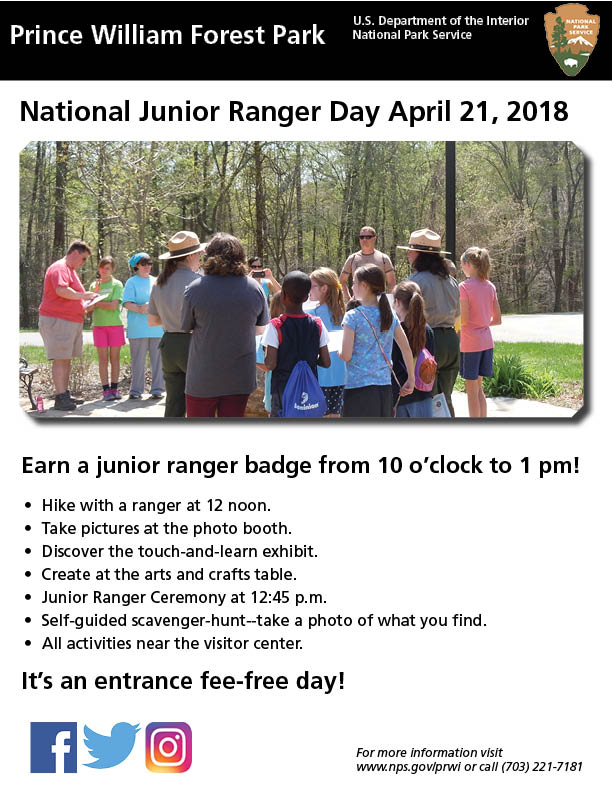 On National Junior Ranger Day, everyone has the opportunity to become a Junior Ranger and be a truly part of your National Parks. Earn the Junior Ranger badge and certificate by completing one of the special activities available on this day. Hike with a park ranger at 10:45 or at 12:15; craft and create with a park volunteer.  Recite the junior ranger pledge at a ceremony to recognize your achievements at 11:30 or at 1. Adults as well as children are welcome. All events begin at the Visitor Center. The event takes place from 10:00 am to 1:00 pm.