News Release
Prince William Forest Park will reopen visitor center area tomorrow at 9 am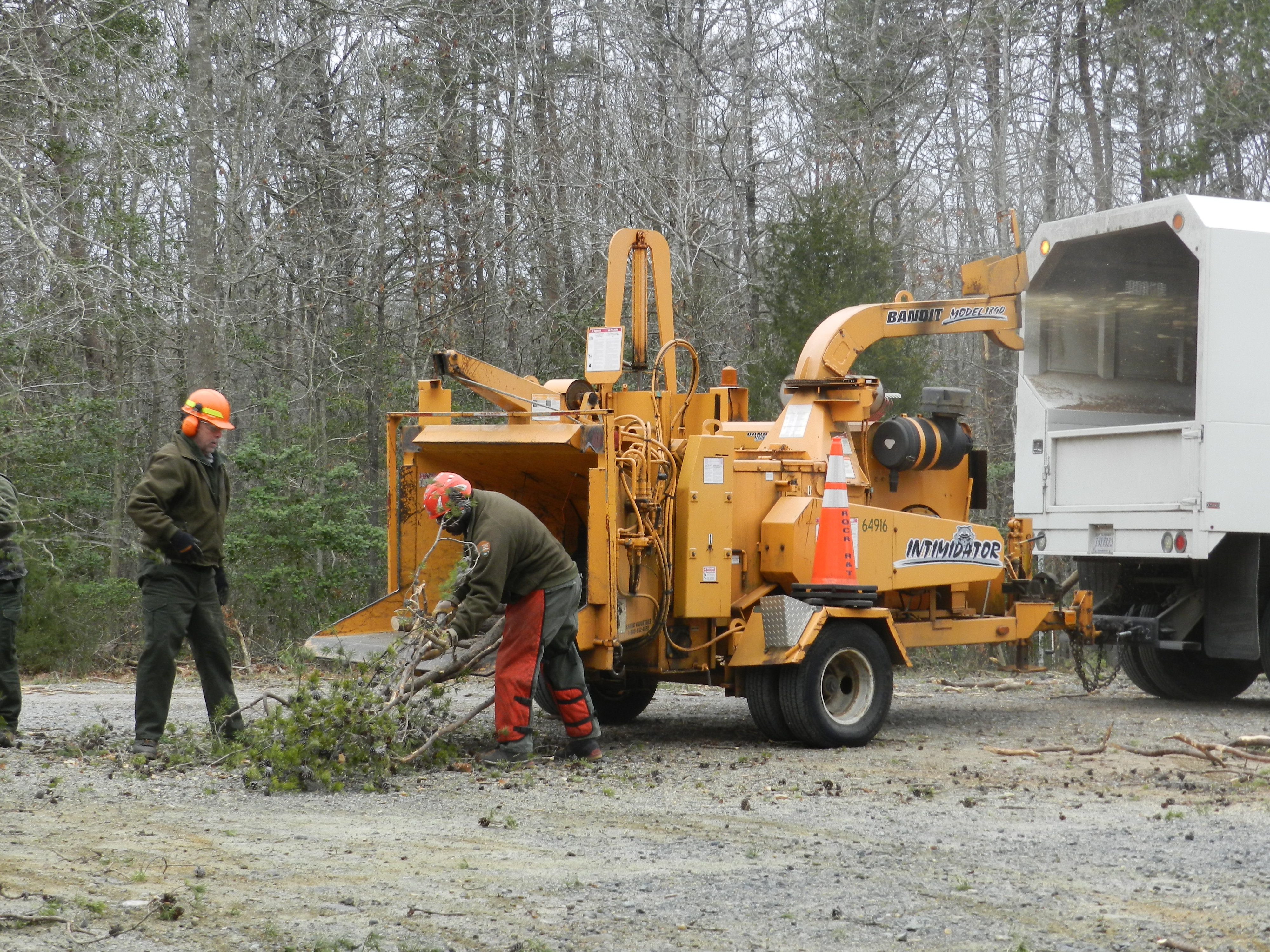 News Release Date:
March 18, 2018
Contact: Katelyn Liming, 703-399-4547
Prince William Forest Park will reopen areas that are cleared of fallen and hazardous trees tomorrow (Monday, March 19) at 9 am. The majority of roads, trails, campgrounds, and facilities remain closed due to safety concerns following the March 2-3 windstorm.
Visitors can enter the park from Park Entrance Road off of Joplin Road beginning at 9 am tomorrow. The visitor center will be open from 9 am to 5 pm. The following trails near the visitor center will open to the public: Piedmont Forest Trail, Laurel Trail Loop, Birch Bluff Trail, and Crossings Trail. The Pine Grove Picnic Area and Telegraph Picnic Area will also open on Monday.
Please remember that Prince William Forest Park is managed as a natural area and that there are always risks involved in outdoor recreation. Visitors should exercise caution while recreating and remain aware of their surroundings. Visitors are highly encouraged to stop in the visitor center to discuss hiking plans with a park ranger.
The majority of Prince William Forest Park remains CLOSED to public use due to continued risks from hazardous trees. Scenic Drive is closed to all vehicle, foot, and bicycle traffic. Trails not listed above are closed. All campgrounds except for the RV Campground are still closed. Cabin camps are open to permit holders only. Visitors are also reminded that not all services will be available. Please practice Leave No Trace principles and pack out all trash.
Damage caused by the windstorm in Prince William Forest Park was significantly greater than other recent storms, including Hurricanes Isabel and Sandy and the 2012 derecho.  Crews have cleared more than 1,000 trees, restored downed electric lines, and repaired damaged buildings following the storm. Prince William Forest Park administrators plan to open additional areas of the park as storm damage is mitigated.
Please check the park website www.nps.gov/prwi or Facebook page https://www.facebook.com/prwinps/  for the latest information.

About Prince William Forest Park: Located in Prince William and Stafford Counties, Virginia, Prince William Forest Park is the largest protected natural area in Northern Virginia. The park features approximately 40 miles of trails, protects more than 14,000 acres of Eastern Piedmont forest and much of the Quantico Creek watershed, and maintains the largest collection of Civilian Conservation Corps structures available for public use in the National Park System. This forested oasis along Virginia's I-95 corridor, allows people to explore nature and history from trails, historic cabin camps, RV campgrounds, backcountry campsites, and an 8-mile scenic drive.  For more information, visit www.nps.gov/prwi and on Facebook @prwinps.
Last updated: March 18, 2018