Other Plants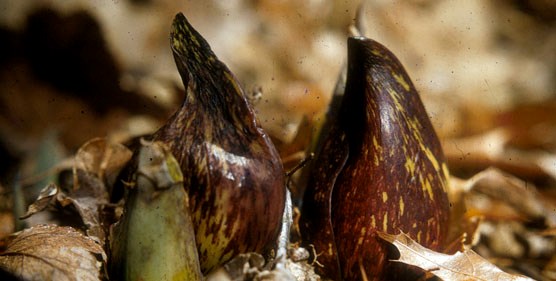 Some other common plants that you might find in Prince William Forest Park include the following: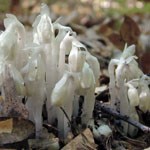 Indian Pipe, Monotropa uniflora
Unlike most plants, Indian pipe is white and does not contain chlorophyll. Rather than generating its energy from sunlight it receives its energy from photosynthetic trees. Since it does not need sunlight in order to grow Indian pipe can grow in some of the darkest areas of a forest.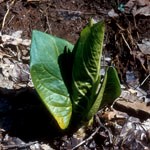 Skunk Cabbage, Symplocarpus foetidus
Breaking or tearing the leaves produces a pungent odor similar to a skunk. Skunk cabbage was used extensively for its medicinal purposes by Native Americans. While these leaves are not toxic to the touch, they should not be eaten.
Last updated: July 28, 2018