Date & Time

05/12/2018 9:00 AM to 12:30 PM

Fee Information

Free

Contact Us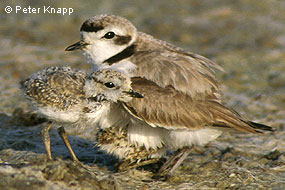 Snowy Plover Docent Training
Point Reyes National Seashore is currently recruiting and accepting applications for Snowy Plover Docent Volunteers for the summer of 2018. Snowy Plover Docents assist park management in balancing wildlife protection and visitor recreation, specifically by helping to protect threatened Western Snowy Plovers from disturbance during the nesting season and creating awareness among park visitors on the beach and at trailheads. Docents must attend a 1-day Snowy Plover Docent training on Saturday, May 12, 2018.
Duties:
Staff trailhead information tables.
Educate visitors about the natural history and protection of the snowy plovers.
Monitor snowy plovers and nests near trailheads.
Collect scientific data on beach wildlife and visitors.
Benefits:
Play an important part in the conservation of a federally threatened species.
Add volunteer experience relevant to your field of study to your resume.
Learn about Point Reyes natural history.
Spend time outside in nature!
For more information or to apply online, visit our Snowy Plover Docent page for an application, or contact Matt Lau at 415-464-5223 or by email.