Our Social Media Team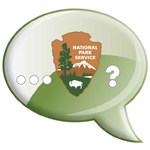 Have you ever wondered about the faces behind the posts you see on our social media sites? Meet our social media team! These individuals share their insights, research, park views, and photos to help you connect to Point Reyes from wherever you may be.
Check out our posts, shared on Facebook, Twitter, Instagram, and Youtube!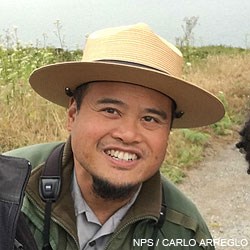 Carlo (ca) grew up in Chicago and was a grad student at UC Berkeley English before discovering his passion for parks, nature, and education. He is thrilled to be working as a park ranger and program manager for the Winter Wildlife Docent Program. Working in the interpretive and education field, he's especially interested in programming, outreach, and getting new audiences to their parks. Before Point Reyes, Carlo made stops at Pinnacles National Park and San Francisco Maritime National Historical Park. He is also an avid birder, foodie, traveler, and reader, always trying to catch up with all his unread New Yorker magazines.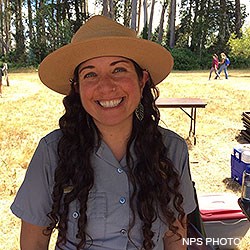 Fiona (fo) is a Bay Area native who began to really explore the outdoor world through a mentor teacher in high school, going on camping trips to National Parks. This led to a love of wild places and a long career in environmental and outdoor education. She began working for the Point Reyes National Seashore Association in 2000 and ran their Nature Science Camp and School Program until she joined the Park Service here in Point Reyes as a Park Guide in 2016. Her passions include educating the public about native California plants, local maritime history, and fielding any natural history questions people might have. You can often find her hunting for nurdles on our beaches, trying to clean up every last one! Wondering what a nurdle is? Ask Fiona!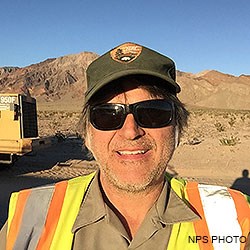 Childhood family vacations helped Jeff (jj) develop his love of wild places and outdoors recreation. Wanting to help others enjoy their time in National Parks, Jeff started his career volunteering in Muir Woods Visitor Center. Noting the diverse job opportunities available within the service, he tried his hand at trail building and maintenance, leading interpretive bike programs, working with Natural Resource Management, digging fire line across the American west, and is currently managing the Seashore's Roads Branch. He has been a proud public servant since 1993. His latest obsession is showing his two small sons the remnants of Roadside America, with his wife, in their vintage trailer.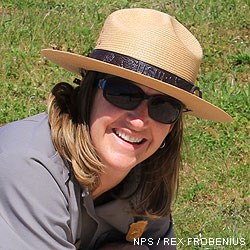 Melanie (mg) is the outreach coordinator at Point Reyes National Seashore, working on park planning issues of high public interest. Melanie developed a passion for national parks after crisscrossing the country in the back of a VW van and spending summers near Sleeping Bear Dunes National Lakeshore. After teaching woody plants and field botany at the University of Michigan, Melanie started her career with the National Park Service in 2008 volunteering at Everglades National Park. Since then, she's been working at Point Reyes National Seashore. There is so much to discover at the seashore, Melanie looks forward to sharing it with you via social media.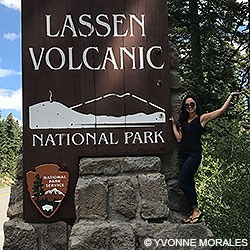 Rachel (rd) was born and raised in the SF Bay Area and assists numerous parks throughout California and Oregon as an Agreements Specialist for the Point Reyes Major Acquisition Buying Office. She has visited and recreated in national parks across most of the western U.S. from Yellowstone to Arches. Rachel graduated Summa Cum Laude with a B.A. in Business Administration and a minor in Economics. She loves the great outdoors as a hiker and photographer.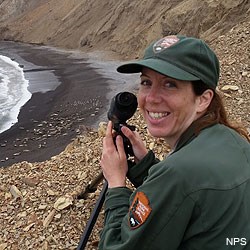 Sarah (sc) was born and raised in California and was never too far away from a beach. Now, as a marine ecologist at Point Reyes National Seashore, she gets to call the beach her office. Sarah focuses on studying marine mammals, such as harbor seals and elephant seals. She has been with the NPS since 2009, all of that time at Point Reyes and wouldn't have it any other way. She is amazed at the beauty of Point Reyes and the variety of habitats and wildlife. Through social media, Sarah loves to share why Point Reyes is such a special place and show glimpses into the lives of the wildlife that inhabit this park.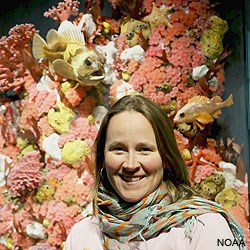 Jennifer (js) is the education and outreach coordinator for park partner NOAA's Cordell Bank National Marine Sanctuary which is just offshore of Point Reyes National Seashore. Jennifer creates education and outreach materials, programs, and exhibits, and is the host of Ocean Currents, a monthly radio program highlighting ocean topics on KWMR community radio for West Marin. Jennifer loves rowing on Tomales Bay and witnessing the incredible diversity of wildlife and wildlands and waters in coastal California.
Last updated: May 5, 2020