Giacomini Wetland Restoration Project: 10-Year Anniversary Celebration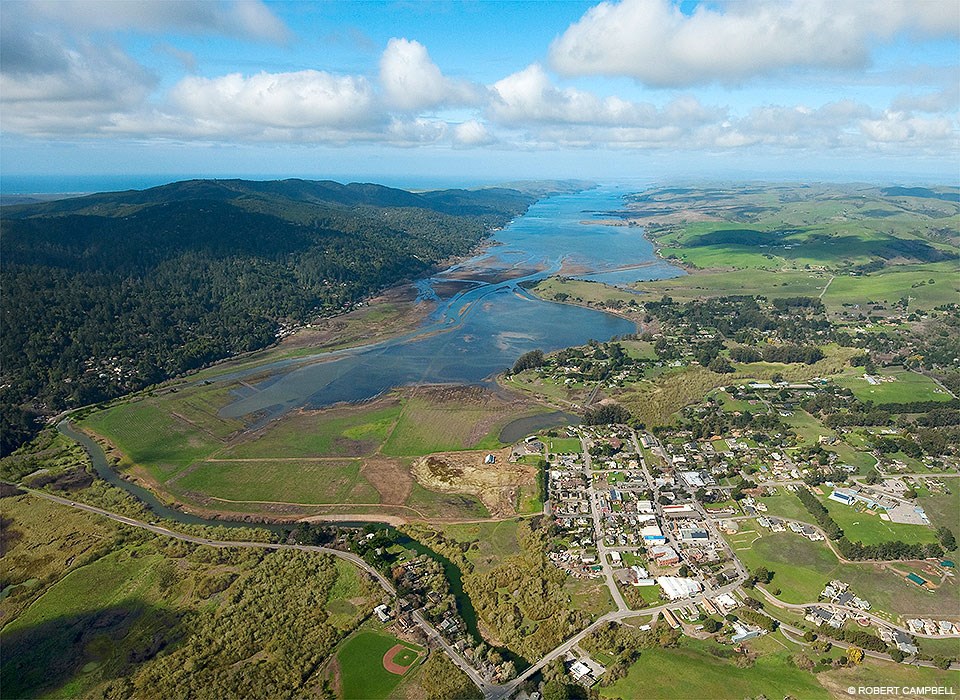 Come help us celebrate the 10th Anniversary of the
Giacomini Wetland Restoration Project!
Saturday, October 27, 2018
Please join us a day of hikes, kayaking, and presentations highlighting the evolution of the restored wetlands, and, of course, for general celebration!
Morning Events
Want to see the restoration up close and personal? Participate in one of our two morning events.
Birds of the Giacomini Wetlands with Jules Evens and Mary Anne Flett
9 am–11 am
Space Limited to 12 Participants


Event Full

Hydrology of the Restored Wetlands with Greg Kamman and Blue Waters Kayaking
9:30 am–12:30 pm
Space Limited to 20 Participants.
BYOK (Bring Your Own Kayak and safety equipment; rentals are available from Blue Waters Kayaking).
Please RSVP to Cody Ender by email or by calling 415-464-5226. Please include contact info.
---
Afternoon Presentations and Celebration
Want to learn about how the wetlands have evolved in the years since the final levee was breached 10 years ago?
Come join us from 1:30 to 5:30 pm for a rich afternoon of short talks on the changes in shorebirds, water birds, fish, frogs, water quality, plant communities, and eelgrass, followed by a celebration of Restoration Rewarded. The agenda may be found below.
---
Share Your Memories
This project means a great deal to the partners who made it happen. What does this project mean to you? We would love to hear your stories about what the restoration project means to you. A few paragraphs, a few sentences—all your submissions are welcome. Please email your stories to Lorraine Parsons.
---
Multimedia
NBC's OpenRoad Comes to Marin and Giacomini
The Giacomini Wetland Restoration Project was recently featured on the Open Road with Doug McConnell TV show! The episode was all about the tremendous conservation legacy of Marin County, including our beloved wetlands! The episode will air again on Sunday, September 2 at 6:30 pm.
Anniversary Celebration at the Red Barn from 1:30 to 5:30 pm
Agenda:
| Time | Topic | Presenter(s) |
| --- | --- | --- |
| 1:30–1:55 pm | Welcome | |
| 1:55–2:00 pm | Overview of Giacomini Long-Term Monitoring Program | Lorraine Parsons (NPS) |
| 2:00–2:15 pm | From Pasture to Tidal Marsh: Vegetation Community Response to Restoration | Cody Ender (PRNSA) |
| 2:30–2:45 pm | Changes in Tidal Marsh Fish Communities with Restoration | Michael Reichmuth (NPS Inventory & Monitoring Program) |
| 2:45–3:00 pm | California Red-Legged Frogs: Build It, and They Will Come | Patrick Kleeman (USGS Western Ecological Research Center) |
| 3:00–3:15 pm | Avian Responses to Restoration of Tidal Influence and Changing Land–Use Practices: 2008-2018 | Jules Evens and Mary Anne Flett (Avocet Research Associates) |
| 3:15–3:30 pm | Giacomini Restoration Stimulates Winter Shorebird Populations in Southern Tomales Bay | Scott Jennings (Audubon Canyon Ranch) |
| 3:30–3:45 pm | Tracing Carbon through Tomales Bay: A Seagrass and Salt Marsh Story | Melissa Ward (University of California, Davis) |
| 3:45–4:00 pm | Wetland Connections: Engaging Youth in Science to Inspire Future Stewards | Leslie Adler-Ivanbrook (PRNSA) and Ben Becker, (NPS) |
| 4:00–4:15 pm | Closing | |
| 4:15–5:30 pm | Reception at Red Barn | |
Last updated: September 13, 2018