Business Plan 2004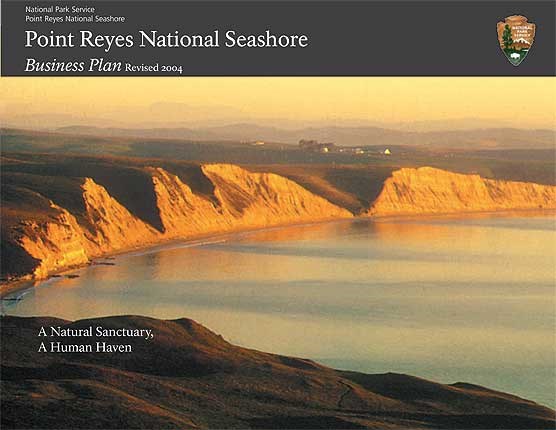 Like any other organization, Point Reyes National Seashore must communicate with interested parties, including Congress and the American public, to account for funds allocated through Congressional appropriations, to provide an accurate picture of financial health, and to highlight strategic actions to improve its current situation. This Business Plan (BP) is structured to accomplish just that.
This Business Plan is the result of an initiative undertaken by a creative public/private partnership with the National Parks Conservation Association, and private foundations. With outside guidance, the park has developed a more creative and accurate process for developing this plan.
Point Reyes National Seashore produced its first Business Plan in October 1999. This updated plan begins by presenting an historical overview of Point Reyes, both in qualitative and quantitative terms. It then highlights the current financial picture of the park's major activity areas. Then the plan compares the current situation with the level of staffing and funding needed to run the park according to operating standards. Finally, in the Strategic Priorities section, several long-term strategies for reducing some of the major shortfalls in the park's operating budget have been described. The overall result of this plan is a comprehensive portrait of the park's operating environment. The hope is that a systematic and strategic effort will close the budget gap.
2004 Business Plan (592 KB PDF)

Adobe® Acrobat Reader® is needed to view PDF documents.


Last updated: February 28, 2015