Curriculum Materials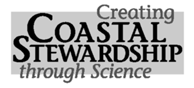 Creating Coastal Stewardship through Science Curriculum Guides
The seven guides below were created by teachers for teachers in 2003 and, therefore, do not reflect current California State NGSS and Common Core standards; however, the content may still be valuable for educational use. They provide middle school students with opportunities to observe natural processes at Point Reyes National Seashore to stimulate interest in science and environmental stewardship. Each guide is designed to facilitate hands-on learn experiences using science and the environment. Natural resources such as tule elk, California quail, Pacific gray whales, northern elephant seals, and the San Andreas Fault are highlighted because they are easy to identify and observe. All activities are linked to the California and National Science Standards.

Free Curriculum CD
These curricula are available on CD-ROM by calling 415-464-5139. In your message, please leave your name, address, and school affiliation.
Print the Guides
Our guides are available to download or print as PDF files (Adobe® Acrobat Reader® may be needed to view PDF documents). You may print any of these guides in the "Creating Coastal Stewardship through Science" program by downloading the files below:

Defining Habitats
134 pages 3.4 Mb

Investigating Tule Elk
170 pages 2.8 MB

Identifying Resident Birds
144 pages
1.8 MB

Monitoring Creek Health
117 pages 1.8 MB

Uncovering the San Andreas Fault
154 pages 1.5 MB
Download PDFs of the wayside panels along the Earthquake Trail.
Panel 1: A Shrine to Earth's Power (593 KB PDF) | Panel 2: Sculpting Land and Life (1,500 KB PDF) | Panel 3: Living in a Geologic Moment (509 KB PDF) | Panel 4: Plate Tectonics is Happening Beneath You (1,039 KB PDF) | Panel 5: Anatomy of an Earthquake (821 KB PDF) | Panel 6a: 1906: The Fault Awakens (1,949 KB PDF) | Panel 6b: 1989: Without Warning (1,114 KB PDF) | Panel 7: Ruptured and Scarred (723 KB PDF) | Panel 8: Epicenter of Geologic Study (757 KB PDF) | Panel 9: Search For Meaning (582 KB PDF) | Panel 10: Are You at Risk? (689 KB PDF)

Discovering Northern Elephant Seals
158 pages 1.7 MB

Observing Pacific Gray Whales
170 pages
840 KB
Reserve Free Teaching Materials for Field Trip
Teacher Resource Backpacks accompany each of these guides as well as binoculars, a spotting scope, and clipboards - all of which may be borrowed free of charge from the Bear Valley Visitor Center.
Call 415-464-5139 to reserve materials specific to your field trip.
Questions, comments
If you would like more information about these exciting programs, please contact Anela Kopshever at 415-464-5139 or by email.


Last updated: April 24, 2020