Plan an Epic PHT Tour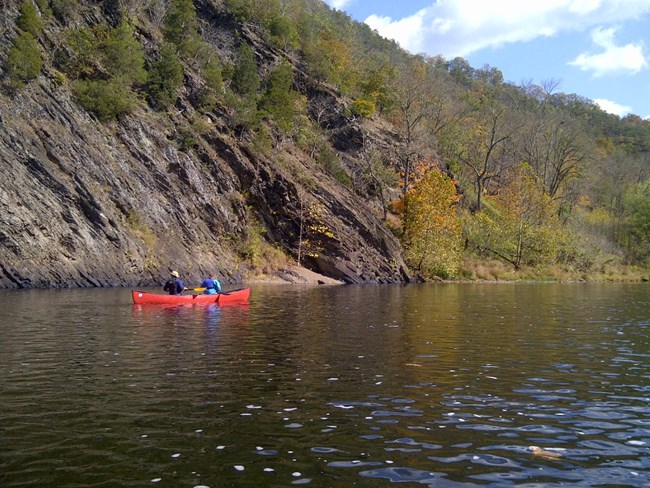 What would be the ultimate tour of the PHT network? We've drafted one tour that spans the length and breadth of the PHT corridor, employs different modes of travel, and assumes use of outfitters and/or some other kind of support;
contact us
for a spreadsheet (and a KMZ file to assist in planning). Then help us make improvements: Do the modes of travel make sense? Where might one find outfitters and lodging or a campsite? What are potential side trips (e.g., Alexandria Heritage Trail)?
Additionally, what might be the best route for a
single
mode of travel? Hiking northwest between Point Lookout in southern Maryland and the northeast terminus of the Laurel Highlands Hiking Trail would require, initially, use of public roads, but would become mostly off-road at the Woodrow Wilson Bridge. One might take a bicycle on-board Amtrak to Pittsburgh and ride the GAP, the Towpath, the Mount Vernon Trail, the Southern Maryland PHT On-Road Bicycling Route, sail with a waterman to Reedville, and take the Northern Neck Heritage Trail and a connecting route to the Amtrak station in Fredericksburg. And what might be the paddling and equestrian options?
And what about theme tours? How about the travels of George Washington, north-south boundaries during the Civil War, the Underground Railroad, an evolving history of land and water conservation and ecological restoration, fish and fish history, African American history, birding, public sculpture, agriculture and wine-making, and more….
To comment on an "epic tour" or to suggest other ideas, click on
Contact Us
or comment through Twitter: @PotomacHeritage; Instagram: @PotomacHeritageTrail; or Facebook: @PoHeNST.
Last updated: January 29, 2018