Date & Time

07/08/2017 8:00 AM to 3:00 PM

Fee Information

Free event - Fee free day

Contact Us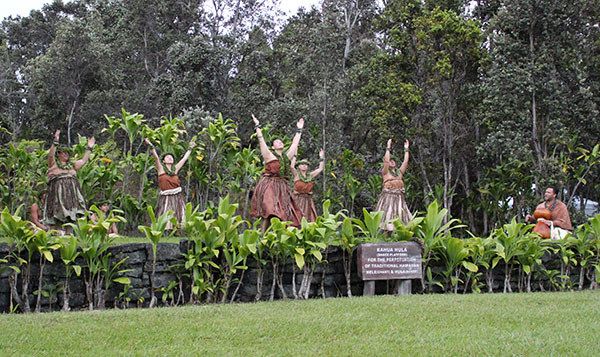 Save the Date for the 37th Annual Hawaiian Cultural Festival & BioBlitz at Hawai'i Volcanoes National Park!

Themed Hilina'i Puna, Kālele iā Ka'ū (Puna leans and reclines on Ka'ū), the 37th annual Hawai'i Volcanoes National Park Hawaiian Cultural Festival invites people of all districts and ages to engage in authentic Hawaiian cultural practices and learn how native Hawaiians lived closely to the land as its stewards. Enjoy hula and music, watch skilled practitioners demonstrate their art, and try your hand at Hawaiian crafts. This year's festival will again include a "BioBlitz," a fun and hands-on opportunity to join scientists and cultural practitioners and discover the biodiversity that thrives in the park.

Register for free expert-led field inventories through the Friends of Hawai'i Volcanoes National Park, www.fhvnp.org. Visitors can learn about the importance of conservation and biodiversity through interactive exhibits at the festival. Free!

When: Sat., July 8; Cultural Festival is 10 a.m. to 3 p.m.; BioBlitz field inventories start at 8 a.m. and end at 1 p.m. 
Where: Kīlauea Military Camp inside Hawai'i Volcanoes National Park, approximately one mile past Kīlauea Visitor Center on Crater Rim Drive.
---
Location:

Kīlauea Military Camp inside Hawai'i Volcanoes National Park, approximately one mile past Kīlauea Visitor Center on Crater Rim Drive.



Time:

8:00 AM to 3:00 PM



Fee Information:

Free event - Fee free day



Contact Name:

Division of Interpretation



Contact Email:




Contact Phone Number:

808-985-6011