Date & Time

07/04/2018 10:00 AM to 9:45 PM

Fee Information

No Fee

Contact Us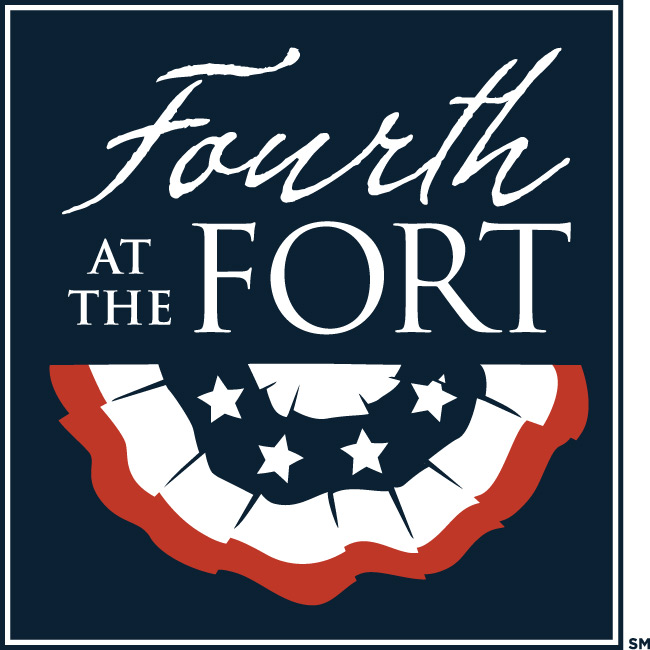 The Fort Monroe Authority hosts a full day of activities at Fort Monroe.
 
Beaches and Engineer Wharf Fishing Pier open at sunrise. Most of the beaches at Fort Monroe will be open to the public all day. City of Hampton lifeguards are on duty at Outlook Beach from 10 am – 6 pm. Engineer Wharf Fishing Pier will be open from sunrise to sunset. Fishing is not allowed at any other location at Fort Monroe. Kayak launch on Mill Creek and the Fort Monroe Recreation Center will be closed on July 4th.
Road Closure – At 9:00 am Stilwell Road will be closed from Eustis to Pullman Roads.
Flag Ceremony - 10 am
Observing the 187th Anniversary of the death of President James Monroe, July 4, 1831. Join us for this 30-minute patriotic ceremony, at the Flagstaff Bastion inside the stone fort.
Co-sponsored with the James Monroe Memorial Foundation.
Casemate Museum is open from 10:30 am – 4:30 pm. Casemate Museum chronicles the military history of Fort Monroe and features the cell where Confederate President Jefferson Davis was briefly imprisoned, highlights the "Contraband Decision" that granted protection to three freedom seekers, and tells the history of the US Coastal Artillery Corps. Fort Monroe National Monument Junior Ranger program information and Passport cancellation stamps are also available at the Casemate Museum. Admission is free.
Family Fun in the Wherry Quarter from 5 to 8:30 pm. As you find your location to view the fireworks, stop by our food vendors who will be onsite selling a variety selections including barbecue sandwiches, hot dogs, Greek and Italian cuisine, ice cream, and other frozen treats. We will also have representatives from local organizations that will allow visitors to engage in free, family fun activities.
Music by the Bay Summer Concert at Wherry Quarter at 7 pm—Featured performers will be the USAF Heritage of America "Blue Aces" Ensemble from Langley Air Force Base. "The Blue Aces" are 10 dynamic Airman-musicians who perform a diverse mix of today's favorite artists (Kings of Leon, Imagine Dragons, Tori Kelly, Eric Church, etc.) and the old school rock and rhythm and blues of yesterday (ZZ Top, Stevie Wonder, Allman Brothers, The Beatles, etc.) The band, comprised of a two vocalists, guitar, bass, drums, keyboard, horn section and audio engineer, enjoys bringing their high energy shows to a variety of audiences and settings throughout the Eastern United States. .
Fireworks at 9:15 pm—A spectacular 15 minute fireworks show will be launched from a platform in Mill Creek at 9:15 pm. The ideal location to view the fireworks is is in the event area (Soccer Field) between Stilwell Drive and Patch Road. Stilwell Drive will be closed to vehicular traffic.
---
Viewing from Wherry Quarter—
1. Plan to arrive early and enjoy the concert at 7 pm. Parking will be limited. Visitors will be travel down Ingalls Road to Patch Road to parking areas.
2. Consider bringing hearing protection. Fireworks are big and loud.
3. Please do not bring your pets.
4. No alcoholic beverages are allowed.
5. You may bring coolers and picnic baskets. Please, no glass containers or pop up tents.
6. Grilling/open flames are not permitted. No personal fireworks are allowed.
7. Bring your lawn chairs, blankets, and picnic baskets. Please, no skates or skateboarding on the boardwalk, seawall, sidewalks, or closed streets.
8. Food Vendors will be on site from 5 – 9:15 pm.
9. Portable restrooms will be available.
Other viewing areas on Fort Monroe—north of Outlook Beach
1. Beach areas are available for viewing—no swimming allowed after 6 pm Lifeguards will not be present after 6 pm.
2. Please do not bring your pets
3. No alcoholic beverages
4. No grilling or open flames. No personal fireworks are allowed.
5. Bring your coolers, picnic baskets, lawn chairs, and blankets. No glass containers, please.
Restricted Areas
1. North Beach—often referred to as Dog Beach. This area is closed to the public.
2. No viewing will be allowed from atop of the Fort.
3. No parking on the grass unless it is a designated Fourth at the Fort parking area.
4. No viewing will be allowed on the Martin Luther King Memorial Bridge.
5. Boaters—Hampton Police will be patrolling the Bay to ensure boaters keep a safe distance during the fireworks display.   
---
Location:

Wherry Quarter | Map



Time:

10:00 AM to 9:45 PM



Fee Information:

No Fee



Contact Name:

Susan Lineberry



Contact Email:




Contact Phone Number:

757-251-2752