Date & Time

Multiple Days: 06/22/2018, 06/23/2018 10:00 AM to 4:00 PM

Contact Us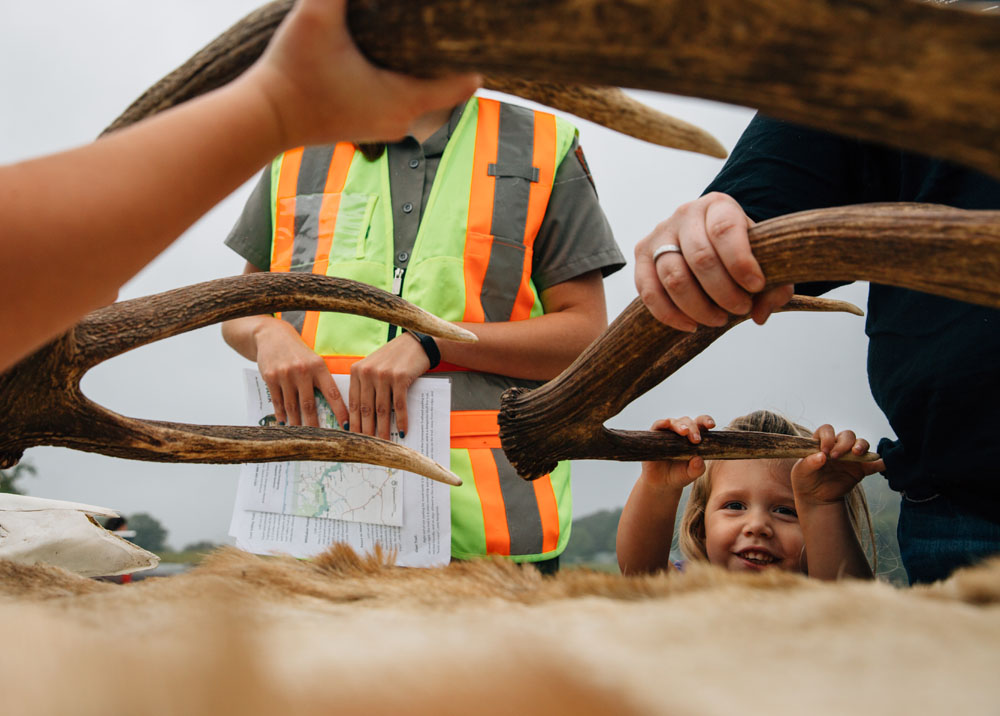 Whip up your best Dutch oven recipe and practice your elk bugle! The Buffalo River Elk Festival will return to Jasper's historic downtown square on June 22-23, 2018.

For the 21st consecutive year, the Buffalo River Elk Festival will offer two days of entertainment, local art and handmade goods, food vendors, the Arkansas elk tag lottery, and outdoor activities for the whole family in beautiful Newton County, Arkansas. This annual festival celebrates the successful reintroduction of wild elk to the Buffalo River corridor and the associated benefits to local communities via tourism, outdoor recreation, and education.

The festival's musical lineup includes Backroad Anthem, Whistlin' Dixie, Modern August, No Name Band, RIO, Tessa Kate, Unashamed Bluegrass, NRG, Hedley Lamar, and The Crumbs. Activities will include the Running with the Elk 5K, American Legion pancake breakfast, pie contest, fishing derby, Dutch oven cookoff, presentations by Arkansas Game and Fish Commission and National Park Service educators, elk calling contest, shotgun shell drop, performance by the Buffalo River Cloggers, raffles, and a fireworks presentation.

For more information, please visit www.buffaloriverelkfestival.com or find the Buffalo River Elk Festival page on Facebook.
 
---
Location:

Jasper, AR



Time:

10:00 AM to 4:00 PM



Contact Name:

Lauren Ray



Contact Email:




Contact Phone Number:

870-861-2570