Date & Time

Multiple Days: 12/21/2012, 12/22/2012, 12/23/2012, 12/28/2012, 12/29/2012, 12/30/2012 2:00 PM to 3:00 PM,10:30 AM to 11:30 AM

Fee Information

Free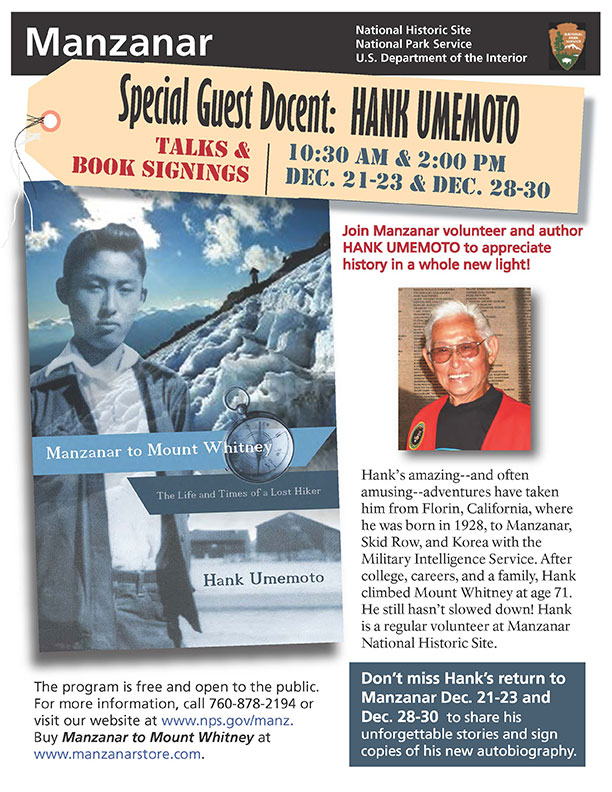 Hank Umemoto's amazing--and often amusing--adventures have taken him from Florin, California, where he was born in 1928, to Manzanar, Skid Row, and Korea with the Military Intelligence Service. After college, careers, and a family, Hank climbed Mount Whitney at age 71. He still hasn't slowed down! Hank is a regular volunteer at Manzanar National Historic Site.
 
Don't miss Hank's return to Manzanar Dec. 21-23 and Dec. 28-30  to share his unforgettable stories and sign copies of his new autobiography. The program is free and open to the public. Buy "Manzanar to Mount Whitney" at www.manzanarstore.com.