Date & Time

Multiple Days: 01/07/2017, 01/14/2017, 01/21/2017, 01/28/2017, 02/04/2017, 02/11/2017, 02/18/2017, 02/25/2017 9:00 AM to 12:00 PM

Fee Information

no fee but reservation required

Contact Us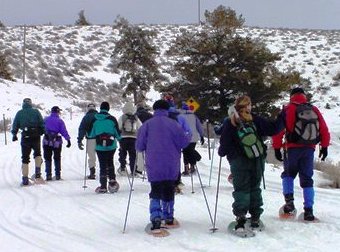 Is your group or club looking for a special adventure? The day begins with a short introduction to the winter environment followed by a fun loop through the park on snowshoes. Look for tracks and climb a volcano on this 2 mile trek. Snowshoes are available for use and there is no charge for these events (donations accepted). Reservations are required and participants need to be at least 10 years of age for this moderately strenuous walk.  Call 208-527-1335 or email crmo_information@nps.gov early to sign up for these popular excursions.