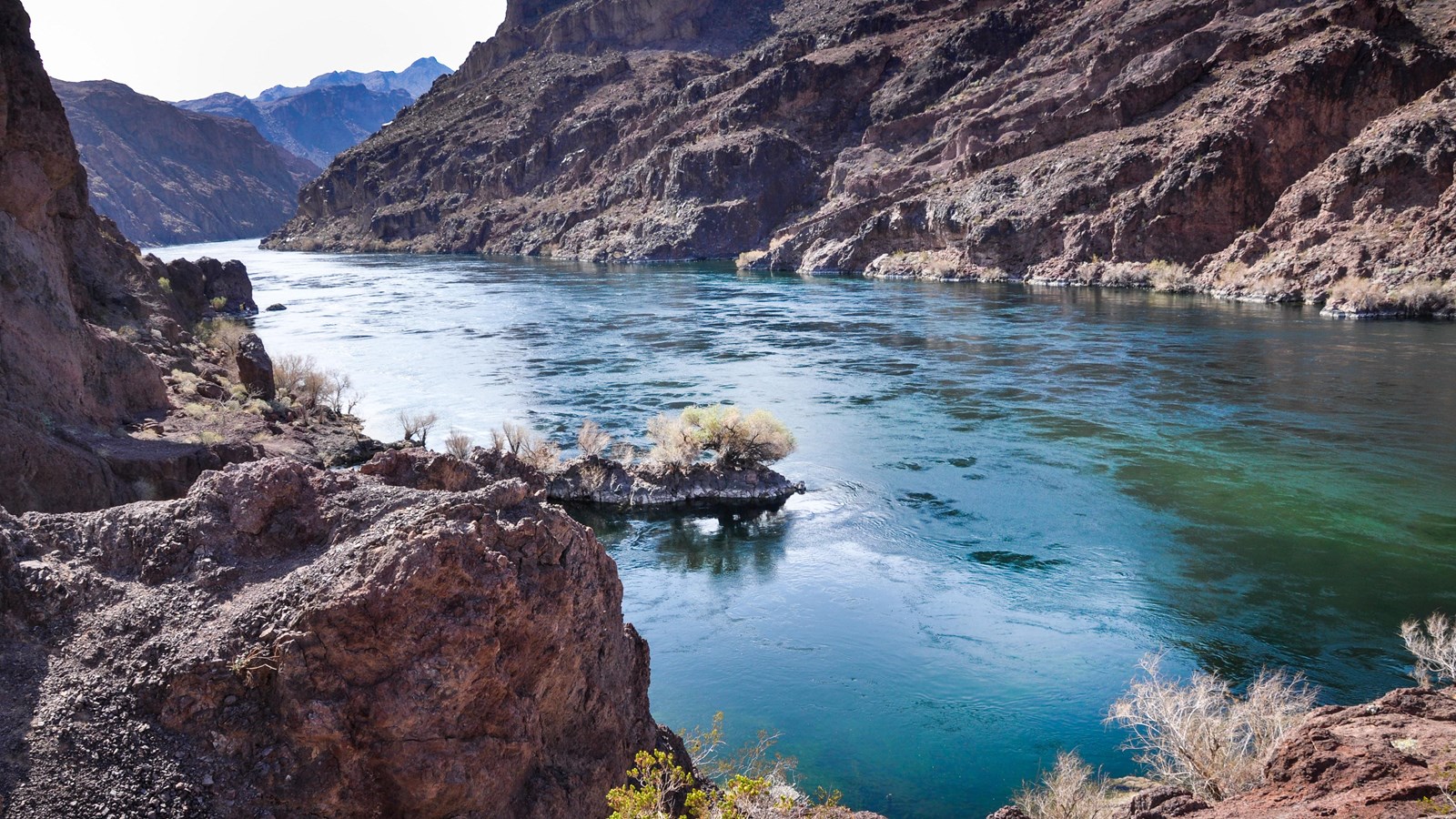 Location:
Hoover Dam Area
Designation:
Hiking Trail
Beach/Water Access, Historical/Interpretive Information/Exhibits, Information Kiosk/Bulletin Board, Parking - Auto, Restroom, Scenic View/Photo Spot, Trailhead, Trash/Litter Receptacles
Follow this meandering canyon down as it compresses and loosens until it finally opens up to reveal the mighty Colorado River. Be prepared to do some mild rock scrambling. For those looking to diversify their experience, the White Rock Canyon trail can be combined with the Arizona Hot Springs trail to form a loop.

This 6.5-mile trail is rated very strenuous and is not to be taken lightly or by whim. The trailhead is inaccessible from May to October. Remember heat kills, be summer-smart and opt to hike when temperatures are cooler. 
Last updated: January 26, 2021