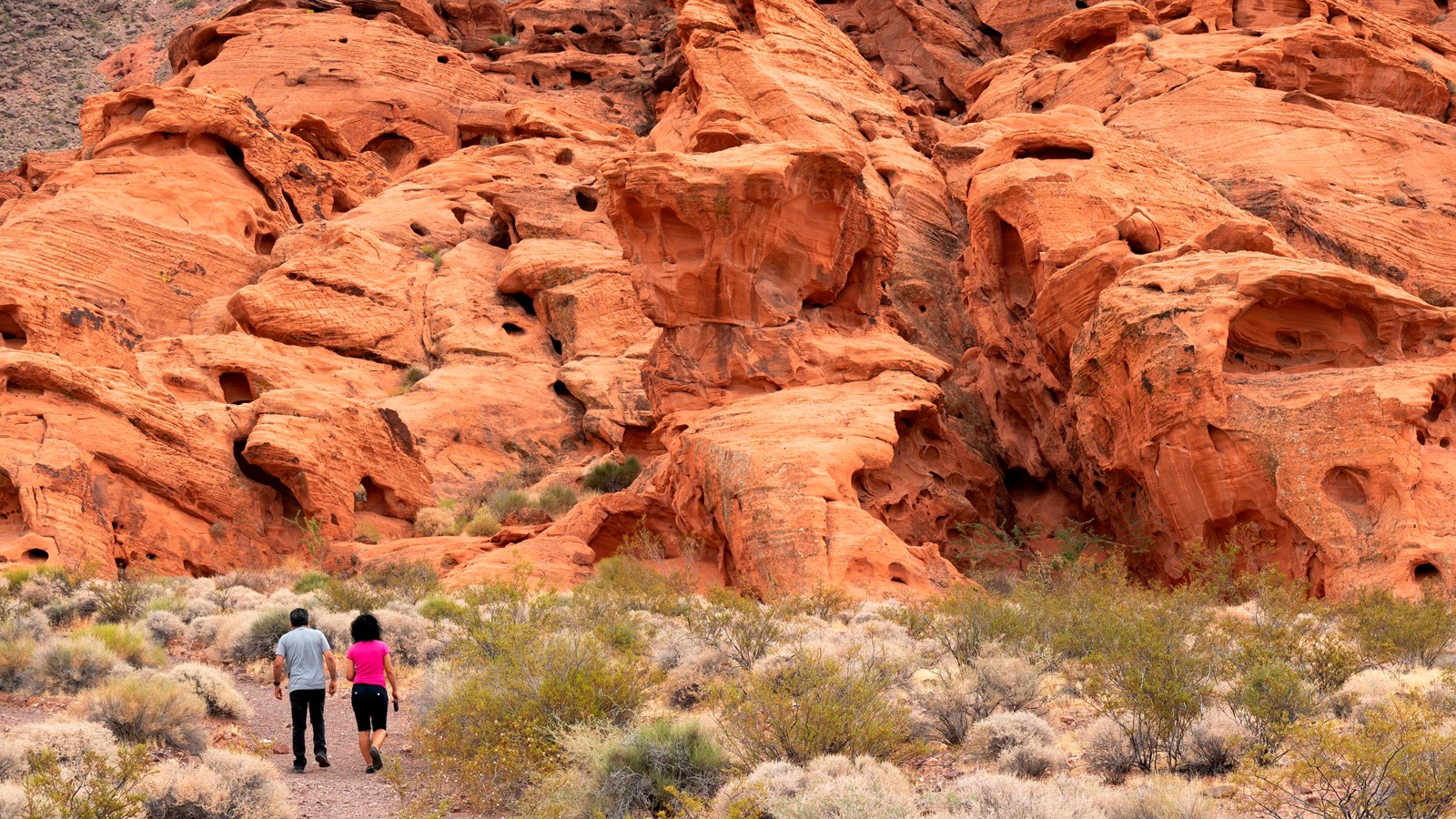 Location:
Northshore Road
Designation:
Hiking Trail
Cellular Signal, Information Kiosk/Bulletin Board, Parking - Auto, Recycling, Restroom, Trailhead, Trash/Litter Receptacles
The fiery eroded formations visitors see here were once part of a vast desert of sand dunes, formed when dinosaurs roamed the earth. 140 million years later, geological forces turned the loose sand dunes into hard sandstone. The Redstone Dunes Trail is incredibly accessible, located right on Lake Shore Drive, you can stop for a scenic picnic or hike the easy 0.5-mile trail.

Keep an eye out for wildlife as well, and of course please respect the environment by staying on trail! 
Last updated: March 24, 2022