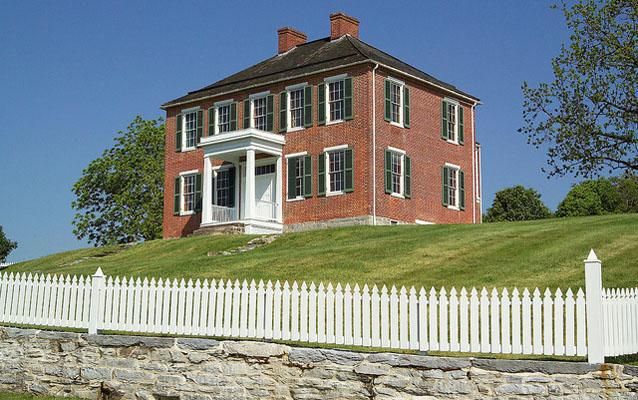 Quick Facts
Location:

Sharpsburg, MD

Significance:

Union General George McClellan's and Medical Director Dr. Letterman's headquarters during Antietam

Designation:

National Register of Historic Places

OPEN TO PUBLIC:

No
Union commander George B. McClellan used the Pry House as headquarters before the Battle of Antietam. Along with General McClellan, Medical Director Dr. Jonathan Letterman used the Pry House as headquarters, during the battle of Antietam.

Antietam Battlefield is arguably the birthplace of modern battlefield and emergency medicine. It was there in the Fall of 1862 that Dr. Jonathan Letterman, Medical Director for the Union Army of the Potomac, conceived and implemented "the Letterman Plan," an organized system for the efficient treatment and transportation of wounded men. The lessons learned during the Battle of Antietam were codified into orders to the Medical Department in October 1862.

The Letterman Plan revolutionized care for battlefield casualties from the moment of injury to their eventual discharge from hospitals. It provided for forward first aid in the form of medical officers attached to combat units, who would eventually begin organizing aid stations near the firing lines. An organized Ambulance Corps, the first of its kind, was staffed with trained professionals and efficiently evacuated casualties from the battlefield to surgical hospitals. The plan included detailed instructions for the establishment, organization, and operation of divisional field hospitals as well as a system of triage in prioritizing cases. Letterman also provided for long-term care both in on-site hospitals and in urban hospitals centers many miles away. For the very first time, sick and wounded men were transported to urban hospitals on purpose-built rail cars and hospital ships. This system of staged evacuation and treatment continues to serve as the basis of medical operations in the military as well as the civilian medical response to emergencies and disasters around the world.




The Pry House today is run by the National Museum of Civil War Medicine.