Place
Bauvais-Amoureux House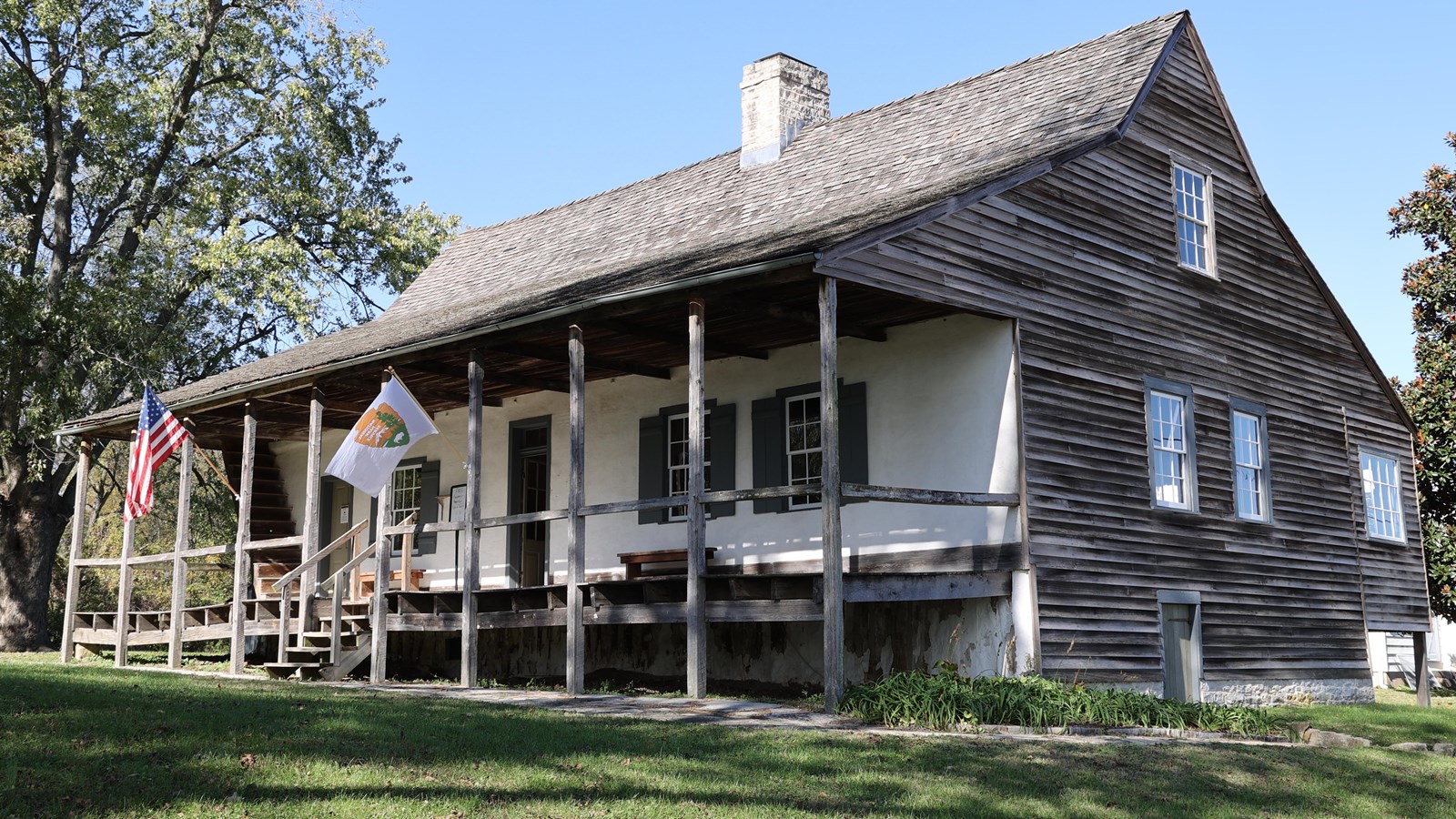 Fire Extinguisher, First Aid Kit Available, Parking - Auto, Picnic Table
The Bauvais Family    
The Bauvais-Amoureux House was built in 1792 for Jean Baptiste Bauvais. Jean Baptiste was the son of one of the first residents of Ste. Genevieve, Jean Baptiste Bauvais Sr., who appeared on the first census of Ste. Genevieve in 1763. Following the Flood of 1785, the Bauvais' like many families had to move from the old settlement and rebuild. When they moved to new Ste. Genevieve, Jean Baptiste chose to build his home near the farmland of le Grand Champ to have easy access to his crops. The Bauvais family lived in the house until 1850 when Jean Baptiste Bauvais's son, Raphael, sold the home. 
The Amoureux Family  
Raphael Bauvais sold the Bauvais-Amoureux House to the Amoureux family, which consisted of Pélagie Amoureux, her husband Benjamin, and their five children. Pélagie Amoureux was born in 1805, as Pélagie Vital. Pélagie was the daughter of a woman enslaved by Vital Bauvais. Pélagie was enslaved for the first 27 years of her life. During those years, Pélagie met a white Frenchman by the name of Benjamin Amoureux, who she fell in love with. Around 1830, Pélagie and Benjamin rowed across the Mississippi to Illinois where they were married by a Catholic priest. They then returned to Ste. Genevieve, where they presented their marriage certificate to the church and took communion together, meaning they were legally married in the eyes of the Catholic church. For the first few years of Pélagie's married life, she continued to be enslaved by the Bauvais family. During that time, her first son Felix was born. Pélagie and Felix were enslaved until 1832 when they are emancipated by Félicité Bauvais, the widow of Vital St. Gemme Bauvais. From 1832 until 1852, Benjamin and Pélagie continued to live apart until they purchase the Bauvais-Amoureux home. After buying the house, Pélagie and Benjamin lived the rest of their days in the home. The descendants of Pélagie and Benjamin will continue to live in the Amoureux until 1923, when they all move away from Ste. Genevieve. 
The Architecture  
The Bauvais-Amoureux House demonstrates a unique form of construction, poteaux-en-terre (post-in-ground), which means the vertical logs that make up the home are foundational. Today, only three poteaux-en-terre houses remain in Ste. Genevieve with five total known to remain in the United States. Another important architectural feature is the heavy timber trusses supporting the steeply pitched roof. The walnut ceiling beams are original, and the date of the construction has been confirmed by dendrochronology. The house was shortened, and interior alterations were made in the 1840s. While the house looks different today than it did when it was built, it is a great example of the post-in-ground vertical log construction.  
Last updated: February 21, 2023