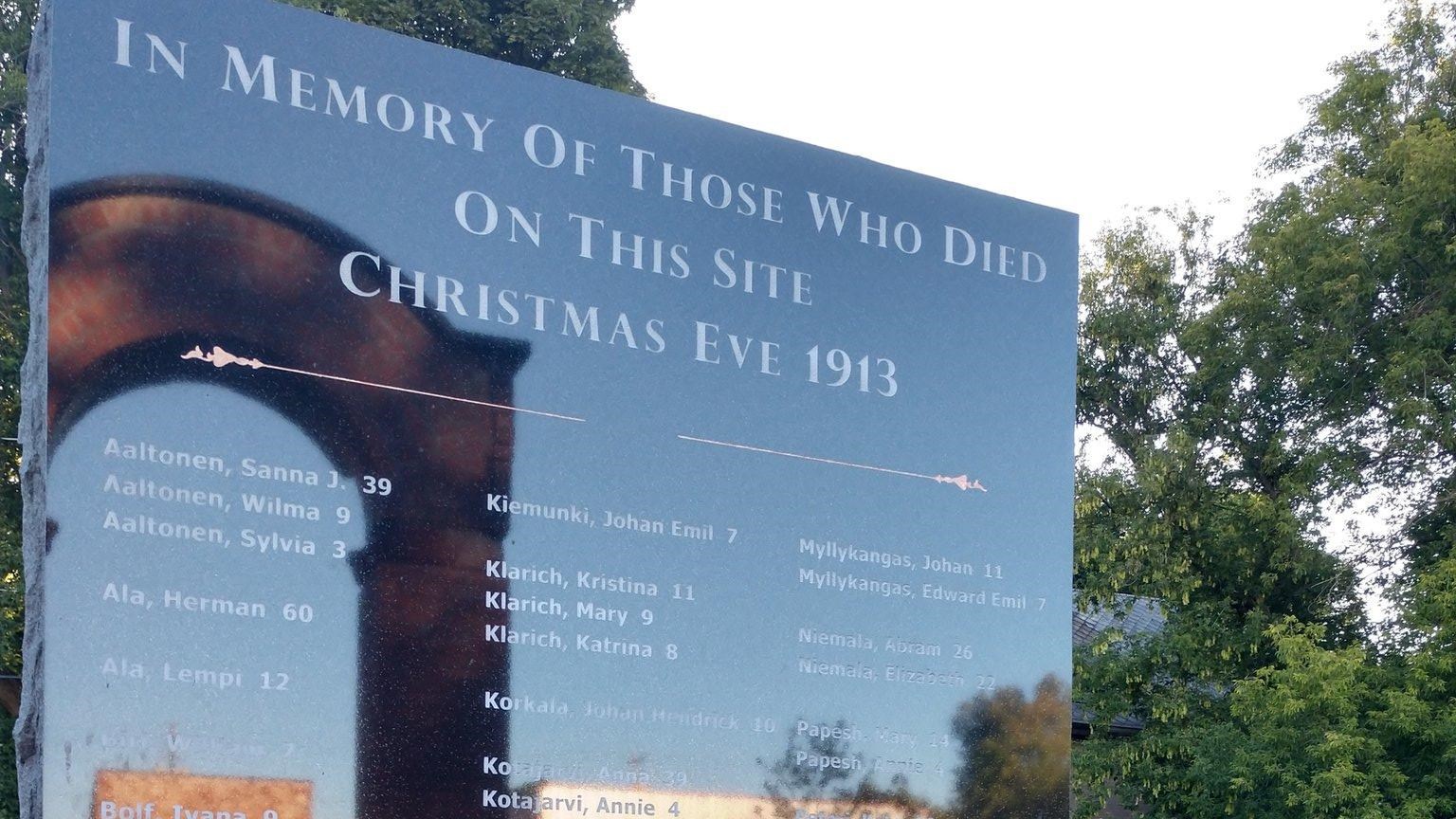 Significance:
Contributing Structure to the Calumet National Historic Landmark District
Accessible Sites, Benches/Seating, Cellular Signal, Historical/Interpretive Information/Exhibits, Parking - Auto, Wheelchair Accessible
The Italian Hall site is located just north of Elm and Seventh streets in downtown Calumet. A total of three buildings had the name of Italian Hall and stood in this location. The first two were made of wood; the first was three stories tall and the second was two. During a party here on Christmas Eve 1913, a false cry of "fire" incited a panic that claimed the lives of over 70 people, many of those children. After the fire, a new two-story brick building was constructed. This building was razed in 1984 and a memorial park was created with the original stone archway repositioned in the center of the lot. Each year on December 24th, a memorial service is hosted at the site.
 
Last updated: May 20, 2021