Place
Hidden Valley Nature Trail Trailhead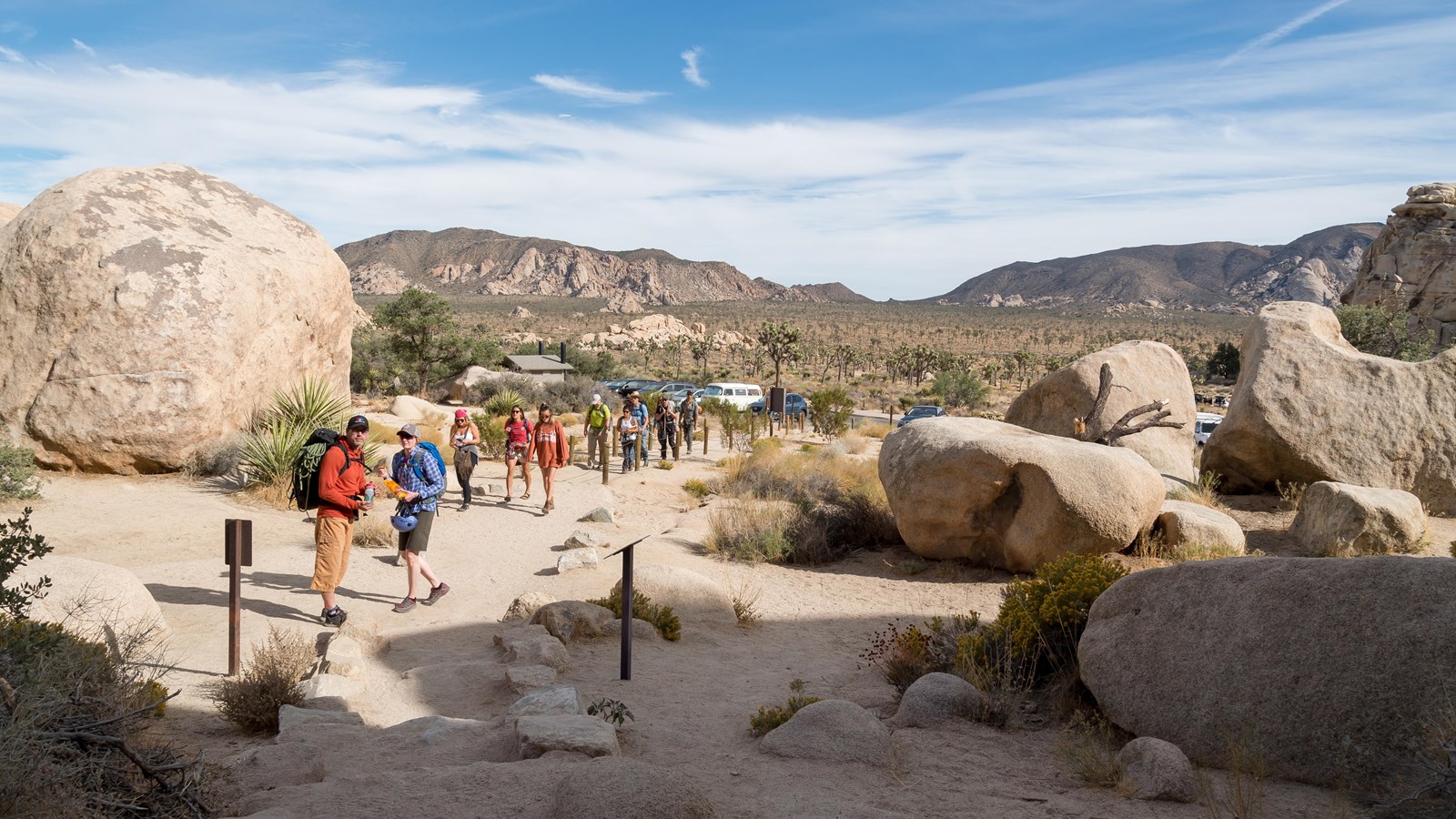 Location:
Joshua Tree National Park
Information, Information Kiosk/Bulletin Board, Parking - Auto, Parking - Bus/RV, Restroom, Restroom - Accessible, Toilet - Vault/Composting, Trailhead, Trash Dumpster
The Hidden Valley Nature Trail Trailhead is located just off Park Boulevard. This trailhead provides access to the Hidden Valley Nature Trail, an easy one mile loop through Hidden Valley on a dirt and rock trail. This is a popular hike through a rock-enclosed valley surrounded by unique rock formations. Along the way there are interpretive signs with information on the area. The trail has an average width of three feet and an average grade of 4% with a max grade of 19% and involves climbing both steps and open rock.
Last updated: April 29, 2021