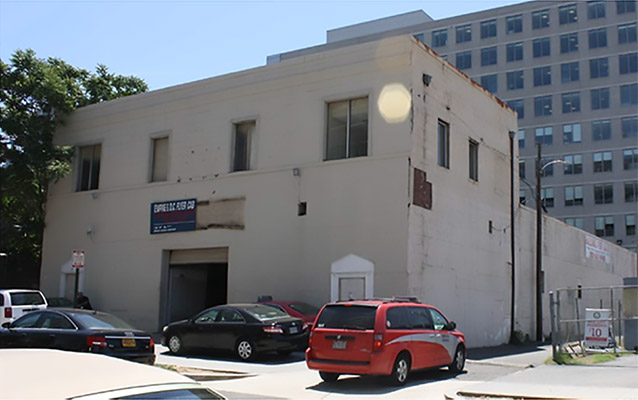 Quick Facts
Location:

37 L St. SE, Washington, DC

Designation:

HABS Survey

OPEN TO PUBLIC:

No
This building is a two-story, flat-roofed, brick structure with a single-story rear wing that was constructed as a warehouse between 1893 and 1903.
Between 1975 and 1977, the building was occupied by the Cinema Follies, an adult film theater that catered to gay men. The Cinema Follies was frequently targeted by the Metropolitan Police Department during this short period. In the process, the theater became a rallying point for local gay activists who demanded that the police end its decades-long practice of harassing queer people and businesses. Cinema Follies was thrust into the spotlight again in October 1977 when a fire claimed the lives of nine patrons. 37 L St, SE is one of the last remaining buildings tied to the South Capitol Street area's once-thriving queer nightlife scene.
Read the rest of the survey report...[pdf]
This Historic American Buildings Survey entry was written by Amber Bailey, the Historic American Buildings Survey/Society for Architectural Historians Sally Kress Tompkins Fellow for 2016. The Historic American Buildings Survey is a program of the National Park Service.