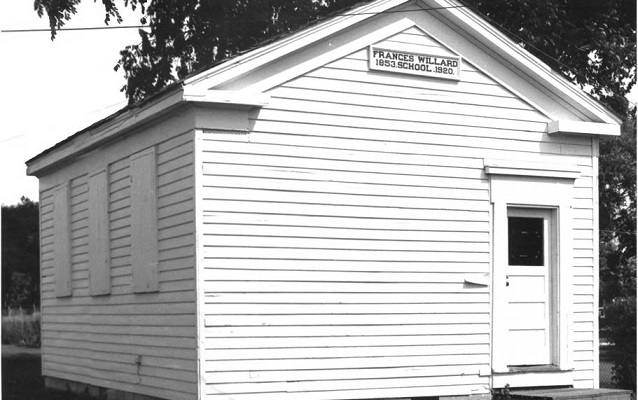 Quick Facts
Location:

Rock County, Wisconsin

Significance:

Only surviving structure associated with suffragist and temperance leader Frances Willard.

Designation:

National Register of Historic Places

OPEN TO PUBLIC:

Yes
Built in 1853, the Frances Willard Schoolhouse is located in Janesville, Wisconsin. The single-room school is the only surviving building associated with educator and temperance leader Frances Willard. Born in New York, Willard and her family moved to Rock County, Wisconsin when she was 7 years old. Her father, Josiah Willard, built the schoolhouse with the help of the local community.

Because her father built the schoolhouse, Willard received a quality education from a young age. In the years that followed, she earned several advanced degrees. She also worked with activists such as Susan B. Anthony, and she served as president of the Woman's Christian Temperance Union (WCTU). Willard believed people should practice temperance, the act of abstaining from alcohol. She thought women should be able to vote in order to pass pro-temperance legislation.  

The Frances Willard Schoolhouse was built near the Rock River, but was moved to several different locations beginning in the 1970s. The school was originally located in an isolated area inaccessible to the public and vulnerable to vandals. In 1972, the school was moved to the Rock County Fairgrounds where it was open to the public.