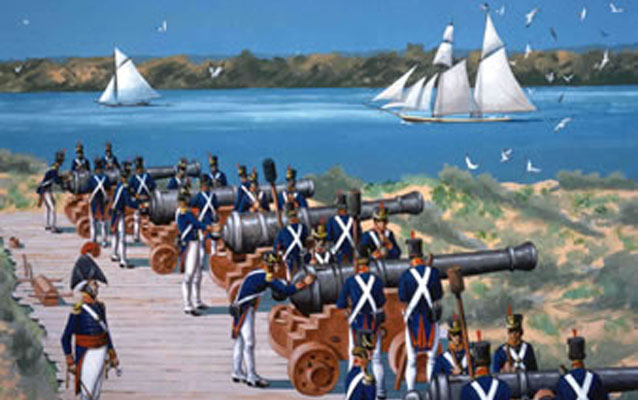 Quick Facts
Location:

Fort Washington, Maryland

Significance:

The only fort protecting Washington, D.C. from British invasion along the Potomac River during the War of 1812.

Designation:

National Historic Site

OPEN TO PUBLIC:

No
Fort Washington was the only fort protecting the approach to Washington, D.C. at the time of the War of 1812.
When a British invasion fleet entered the Cheseapeake Bay in the Summer of 1814, the American Secretary of War did not believe Washington D.C. a valuable enough target to warrant a British attack, and so he declined to make adequate preparations for the defense of the nation's capital. 
Fort Washington was left understaffed and ill-equipped while British troops landed and engaged American defenders at Bladensburg, Maryland. After routing the Americans, British forces entered Washington and burned its public buildings. Fort Washington (sometimes referred to at the time as Fort Warburton), was soon abandoned and destroyed in order to prevent its capture by the enemy. 
After the conclusion of the War of 1812, the United States recognized the need for a more thorough and modern coastal defense system, and many new masonry forts were constructed. Fort Washington, recognized as the key position defending Washington D.C., was repaired and updated, and remained an active defensive works until well into the twentieth century.