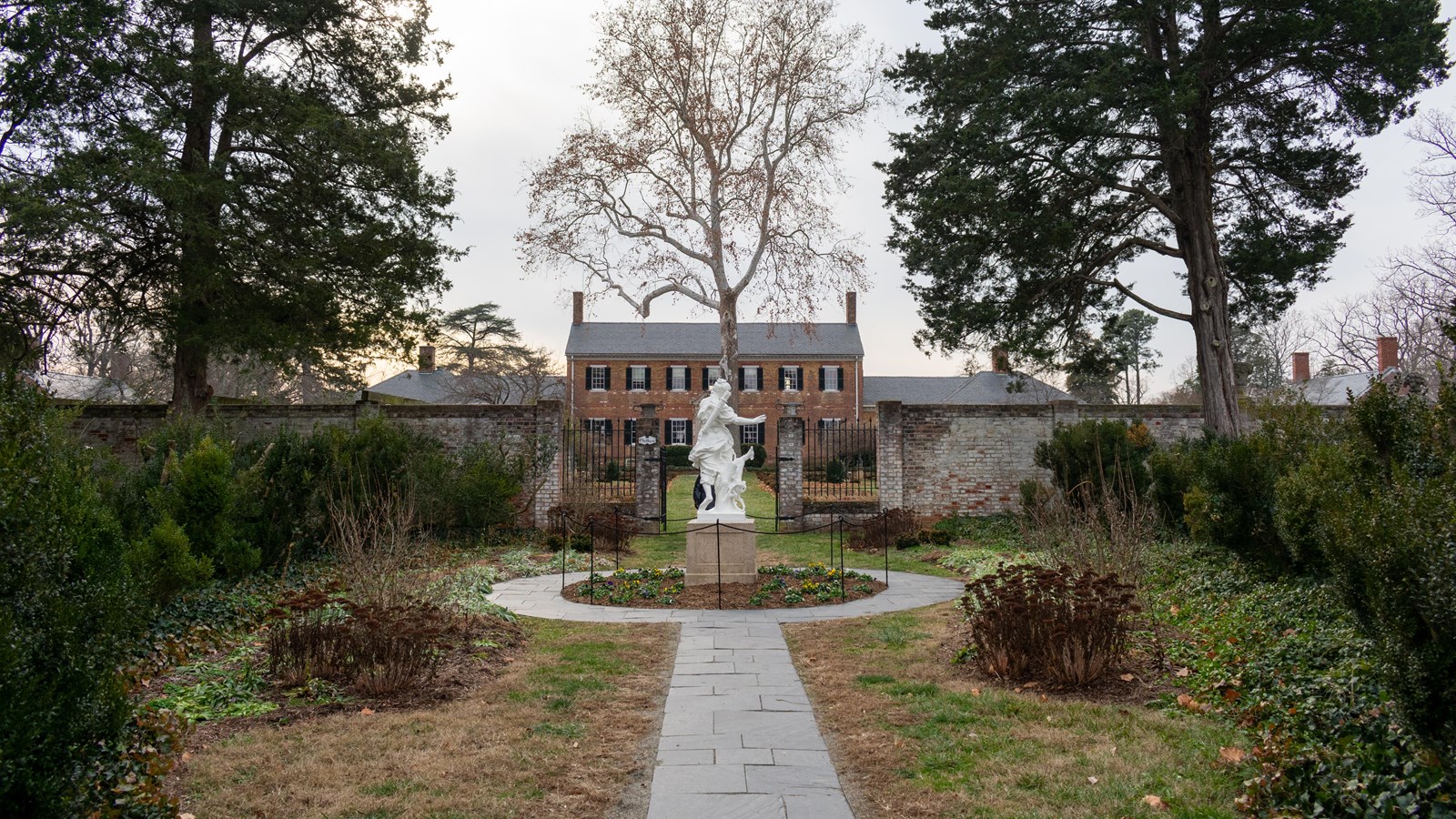 Location:
120 Chatham Lane, Fredericksburg, VA 22405
Accessible Sites, Assistive Listening Systems, Automated External Defibrillator (AED), Baby Changing Station, Benches/Seating, Gifts/Souvenirs/Books, Historical/Interpretive Information/Exhibits, Information, Picnic Table, Restroom, Wheelchair Accessible, Wheelchairs Available
Atop Stafford Heights, 250 years of history blend with the present at Chatham Manor. Constructed in 1771, Chatham witnessed the horrors of slavery, the establishment of the United States, conflict surrounding the institution of slavery and Civil War, Reconstruction, Colonial Revivalism and today, the continued struggle to come to terms with the country's past. Its perch made it a desirable location for the US Army to use as a headquarters for the Battle of Fredericksburg. Its proximity to the river crossing made it a convenient hospital for wounded soldiers.
 
While you're here...
Visit the Operating Hours & Seasons page for open hours.

Visit the "Big House"
The first floor of Chatham is organized as a museum. It is not set up like a traditional historic house with furnished rooms. Instead, Chatham is set up as with exhibits, including a 12-minute film that plays on demand.
 
Explore the Grounds
Walk through the peaceful 1920s gardens, look out over the city of Fredericksburg or contemplate the many lives that toiled here or died here.
 
Go on a Ranger Program
During our summer season on Saturdays and Sundays, join a Ranger to learn about the history of Chatham. View the Calendar to see if there are any programs scheduled during your visit.
 
Learn More about Chatham
Visit the
Chatham Manor
page on the park website to learn more about Chatham's history and watch the 12-minute Chatham film. 
Chatham's Grounds: A Walking Tour

Historian Donald Pfanz discusses the evolving grounds and architecture of Chatham Manor.

Credit / Author:

Donald Pfanz

Date created:

10/14/2020