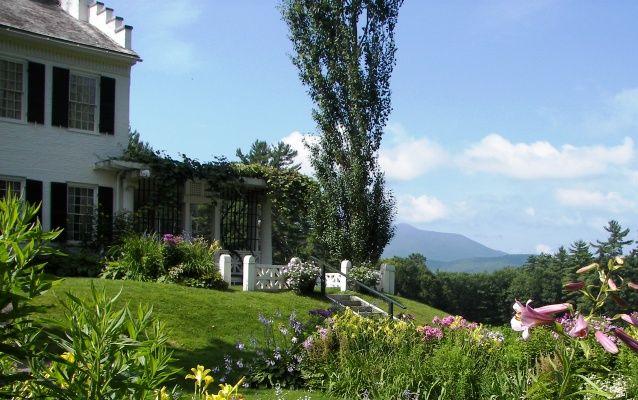 Quick Facts
Location:

Cornish, NH

Significance:

Aspet was the home of Augustus Saint-Gaudens, one of America's greatest sculptors

Designation:

National Park, National Register of Historic Places, HABS/HAER/HALS National Register of Historic Places National Park, National Register of Historic Places, HABS/HAER/HALS

OPEN TO PUBLIC:

No
Aspet was the home of scluptor Augustus Saint-Gaudens. The home was constructed in 1817, and was known locally as "Huggins Folly," when first seen by Augustus Saint-Gaudens in 1885. It was in that year that Saint-Gaudens' friend, Charles Beaman, invited the sculptor to Cornish, New Hampshire, to see if he might be interested in purchasing what would become known as Aspet, as a summer home. The sculptor chose to rent the property instead, later purchasing it in 1891.

Aspet served as a summer residence for Saint-Gaudens until 1900, when the sculptor decided to make Cornish his year round home. Following the death of the sculptor in 1907, his wife, Augusta, continued to summer at Aspet until her death in 1926. From that point on, the site was open to the public and run by a private, nonprofit organization, the Saint-Gaudens Memorial, which was created by Augusta and son, Homer in 1919. In 1964, Saint-Gaudens National Historic Site was established by Congress, and the property was donated by the Saint-Gaudens Memorial to the National Park Service.

Augustus Saint-Gaudens, one of the most celebrated and influential American sculptors of the 19th century. His many haunting designs included the Sherman Statue in New York City's Central Park, the Adams Memorial in Washington D.C. and arguably his greatest work, the Robert Gould Shaw Memorial on Boston Commons. His ability to render sculpted figures as distinct individuals has rarely been equaled.