Place
Alabama: City of St. Jude Historic District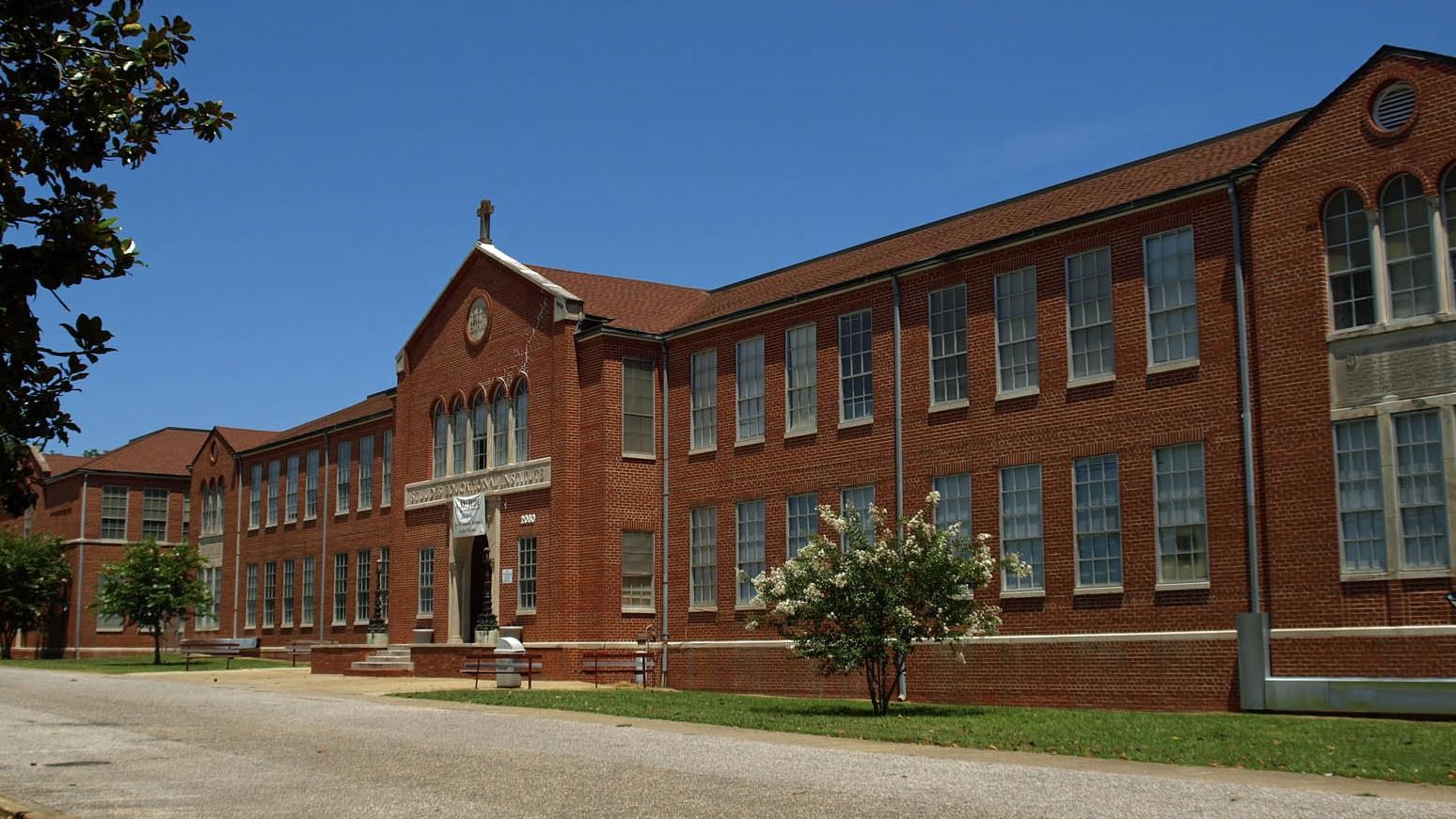 Location:
2048 West Fairview Avenue, Montgomery, Alabama
Significance:
Location of the "Stars for Freedom" rally on the 4th night of the historic Selma to Montgomery March
Designation:
National Register of Historic Places; Selma to Montgomery National Historic Trail
Information, Parking - Auto, Restroom
Founded during the mid-1930s by Catholic priest Father Harold Purcell when segregation was the norm in the Southeast, the City of St. Jude Hospital pioneered nondiscriminatory health, education, and social services. In the 1950s, St. Jude's Church hosted an integrated prayer group, and in 1965, Martin Luther King, Jr., and 2,000 participants of the Selma-to-Montgomery March found shelter there. The night before the final march to the Capitol, City of St. Jude offered its 36 acres to the marchers, who slept on the athletic field and held a "Stars of Freedom Rally" featuring such celebrities as Odetta, Harry Belafonte, Pete Seeger, Leonard Bernstein, and Joan Baez.
St. Jude's Catholic Hospital, which opened in 1951 as the first integrated hospital in the Southeast, offered help again when tragedy struck at the end of the march. Hospital staff tried to save the life of Viola Liuzzo, the Detroit homemaker who was fatally shot by Klansmen while driving marchers back to Selma. The hospital closed in 1985. In March 1990, City of St. Jude was the site of the 25th anniversary of the Selma-to-Montgomery March. Former Governor George Wallace appeared in the doorway of the St. Jude Educational Institute as he had done years before at the University of Alabama, this time not to prevent students from entering the building but to greet civil rights supporters.
Visit the National Park Service We Shall Overcome travel itinerary to learn more about the civil rights movement themes and histories. Also, be sure to check out Civil Rights subject site.
Last updated: August 20, 2022