Social Media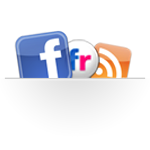 Stay connected and learn what is happening at Pictured Rocks National Lakeshore.
Twitter
Follow
PicturedRocksNL
on Twitter and receive updates on breaking news in the park and public events. We use Twitter as a one-way communication tool only.
Facebook
Please 'like' us on
Facebook
at "Pictured Rocks National Lakeshore"
ITunes and Podcasts
The National Park Service has posted several podcasts for your viewing. Search for "National Park Service" at
www.iTunes.com
There's a podcast series - a Virtual Tour - of the Au Sable Light Station at
Multimedia Presentations
.
Cell Phone Audio Tours
Listen to short narrations about scenic sites at Pictured Rocks National Lakeshore from your cell phone.
Cell phone audio tours
News releases
Read the latest news release from Pictured Rocks National Lakeshore.
more...
News Feed
To subscribe to the Pictured Rocks News Feed, click "subscribe" at our
news release
page.
What is a News Feed?
Schedule of events
Wondering what's upcoming at Pictured Rocks? Check out the
Schedule of Events
page or contact the
Munising Falls Visitor Center.
Last updated: April 5, 2019