Snow Removal and Grounds Maintenance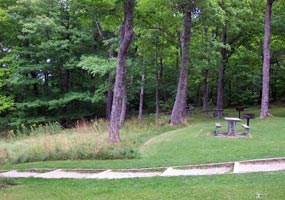 Natural Vegetation Enhancement and Mowing Reduction Program
Over the past several years, the lakeshore has undertaken a reduced mowing program to:

1. Reduce the number of man-made fixtures adjacent to natural areas.
2. Return appropriate areas to their more natural appearance.
3. Reduce manpower requirements to mow and trim outlying areas and maintain bollards and delineator posts.
4. Reduce emissions from mowers.

An example of this initiative is at Miners Castle, the lakeshore's premiere day use area. Three of five developed acres have been allowed to grow back naturally. This action cuts mowing costs and allows wildflowers to multiply.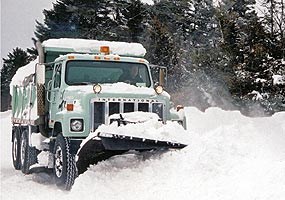 Eliminating Use of Road Salt in Snow Removal Operations
In addition to parking lots and accesses, the lakeshore plows three miles of low speed roadway within 50 feet of the Lake Superior shoreline. In the past, salt was mixed with sand to clear snow from the roadway to bare pavement, as well as preventing the loaded sand from freezing in the truck while being stored outside.
In 1995, the park began keeping the spreader truck in a heated building, and determined that it was not necessary to maintain the roads at a "bare pavement" standard. These two actions eliminated the need for road salt use in the lakeshore. The lakeshore now spreads sand on roadways when conditions necessitate.
Several immediate benefits were realized:
1. Eliminated salt runoff into the adjacent streams and lake.
2. Reduced corrosion of equipment from the salt.
3. Reduced wear and tear on the equipment from frozen mechanical components.
4. Eliminated the need to purchase road salt.
Last updated: April 10, 2015