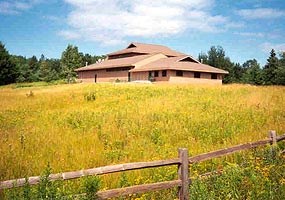 Paints and Coatings

The lakeshore developed a written Paints and Coatings Standard with these goals.
1. Maximize cost effectiveness of Lakeshore painting activities.
2. Reduce inventory of products and associated wastes.
3. Assure paint color uniformity throughout the Lakeshore and provide standard identification for visitors.
The benefit and effectiveness of the program have been realized in several ways.

· Quick determination of products/colors used for various painting activities.
· Allow for spot repair instead of whole item repainting.
· Assist procurement actions through the use of identified manufacturers.
· Reduce the number and variety of hazardous products in use.
· Reduce time and effort in hazardous materials inventory and Material Safety Data Sheet (MSDS) information updating.
· Minimize product waste and waste disposal.
During the implementation of this program, employees were encouraged to use up the existing inventory of "non-standard" items to reduce waste and disposal costs. Most of the remaining materials were donated to local social services agencies for community services projects.