Park Store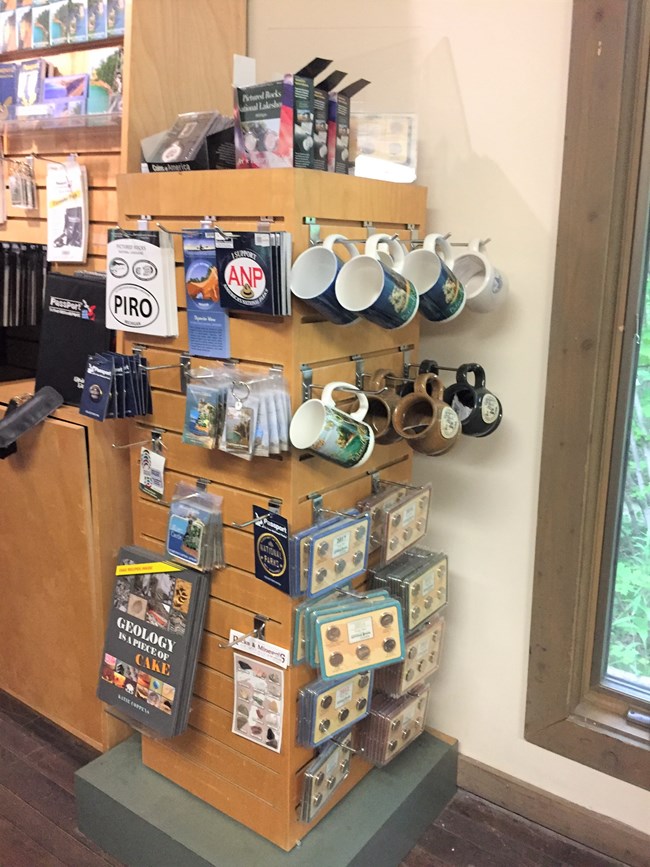 America's National Parks™, the lakeshore's cooperating association, operates small bookstores at the park's two visitor centers: Munising Falls Visitor Center on the park's west end (open year-round) and Grand Sable Visitor Center on the park's east end (open summer only). Check the visitor center page for hours of operation.

Items for sale include books, postcards, pins, stickers, clothing, hiking medallions, collectibles, and educational toys for kids. A percentage of sales from these bookstores helps fund interpretive programs at the park.

Many items sold at Pictured Rocks and other national park areas can also be ordered online. Go to the America's National Parks website for more information.


Last updated: February 5, 2020