Internship Opportunities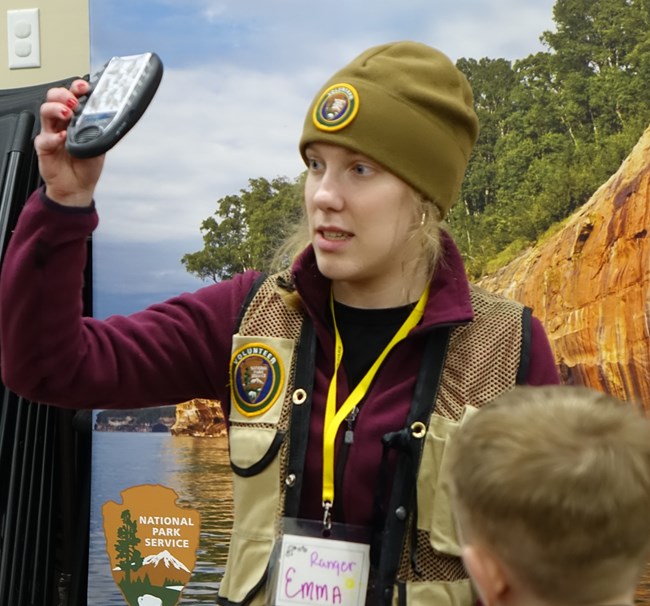 P
ictured Rocks National Lakeshore welcomes the interest and engagement of young professionals looking for opportunities to acquire hands-on work experience. The park is located
between the small towns of Munising and Grand Marais in Michigan's Upper Peninsula and stretches along Lake Superior for over 40 miles. It was authorized as the nation's first national lakeshore in 1966, to preserve the shoreline, cliffs, beaches, and dunes.
Weather and climate
vary throughout the year, which is significantly impacted by Lake Superior. Numerous
outdoor activities
can be enjoyed year-round at the park.
By joining our team, you'll help to serve visitors and preserve the finest examples of this nation's natural and cultural heritage. We invite you to be a part of our
legacy
and our core values of shared stewardship, excellence, integrity, tradition, and respect.

CURRENT INTERNSHIP OPPORTUNITIES: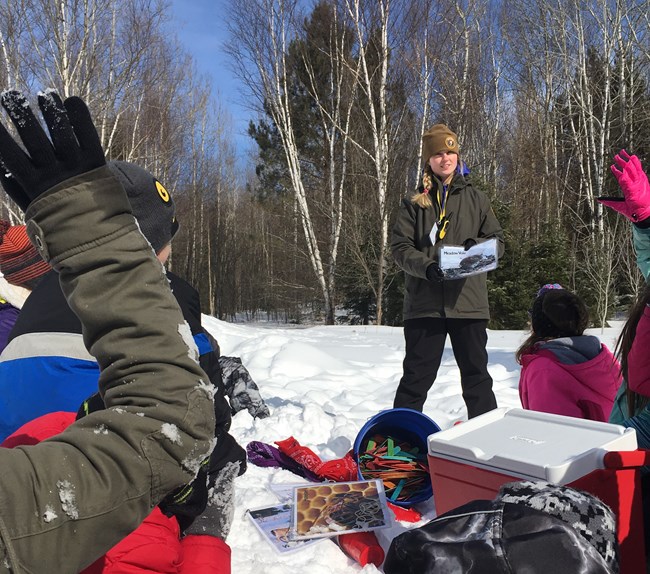 Education Intern
Facilitate K-4 field trips throughout all seasons of the school year at the park and partner facilities.

Teach interdisciplinary classroom programs for K-12 such as Junior Ranger, field trip pre-sites, and career pathways.

Provide early childhood programs at community libraries and preschools.

Research standards-based activity ideas for interdisciplinary Great Lakes curriculum for preK-4.

Plan and design curriculum-based media materials and publications for schools.

Provide support with preparation and coordination of professional development for educators.

Assist with maintaining the Education Shelter, preparing and organizing educational supplies, and compiling inventory lists of educational equipment.

Complete administrative tasks such as compiling statistical reports, processing program evaluations, monitoring grant budgets, and managing staff schedules.

Explore grant opportunities and assist with writing applications.
Internships are full-time positions lasting between 15 to 30 weeks (usually fall and winter). Send cover letter, resume, and unofficial transcript to the park's education specialist.
---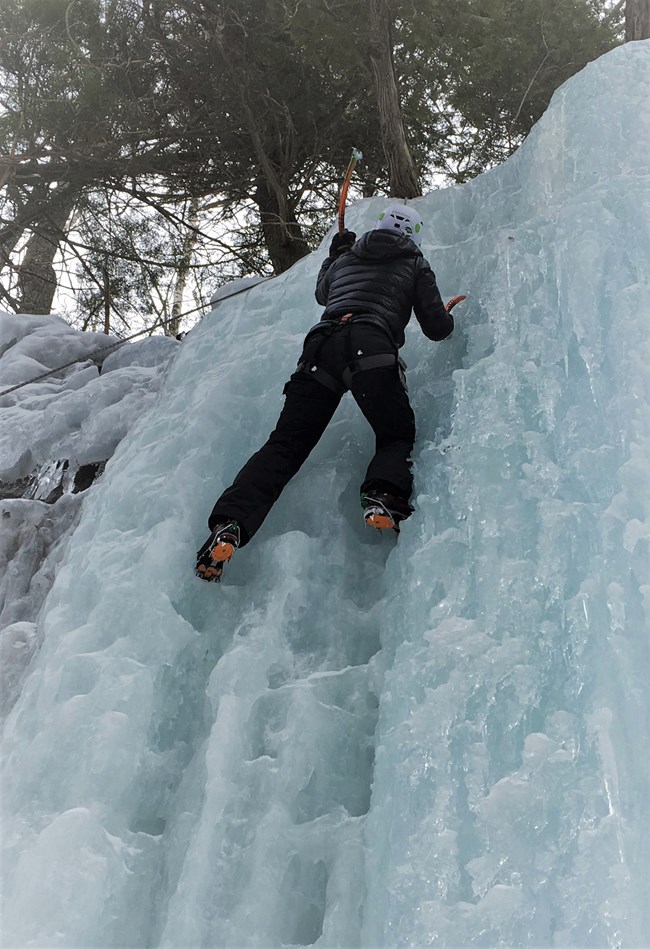 Requirements
Interns will be required to successfully complete a background investigation, including an FBI fingerprint check, prior to beginning their internship.

Interns must possess a valid state driver's license, pass an online defensive driving course, and may be required to drive a government vehicle.

A volunteer intern uniform will be issued and worn for the majority of work days in accordance with established standards.

The work will require some physical exertion such as long periods of standing/walking outdoors over rough terrain and exposure to weather.

Weekly schedule can vary and will include working weekends and some evening shifts.
---
Qualifications
Interested candidates must possess strong written and oral communication skills.

Have some experience with customer service, public speaking, and/or foundational knowledge in natural resources and outdoor recreation.

Must be able to interact well with children and adults.

Be self-motivated, reliable, flexible, and have a positive attitude.
---
Benefits
Interns will receive a $25.00 per day living stipend and compensated government housing.

Acquire valuable hands-on experience to add to career resumes.

Attend local and/or online trainings by the National Park Service or affiliated organizations (e.g. grant writing, partnership agreements, interpretation, etc.).

Participate in cross-training in other park divisions.

Enjoy the outdoor recreational opportunities in the park and surrounding area.
For more information about upcoming internship opportunities, email the park.
Last updated: December 5, 2022