If you would like to follow "catch My Drift":
Click on the letters "RSS" to the right of "ABOUT THIS BLOG"

Click on "subscribe" in new window
Riddle:  What is green and not good? (See July 22, 2017 blog)
Answer:  Harmful Algal Blooms (HABs) in Lake Erie.  The cyanobacteria Microcystis is a stinky, slimy, pea-green soupy material that produces a toxin called mycrocystin.  And if that is not enough:  this toxin  can be lethal if ingested (as in fatal, deadly, kaput, terminal), may result in liver and kidney damage, and can damage the nervous system, causes rashes, may weaken the immune system, and make a victim nauseous.  When the algae decomposes, it sinks to the bottom of the central basin of Lake Erie and depletes oxygen and is contributing to growing dead zones.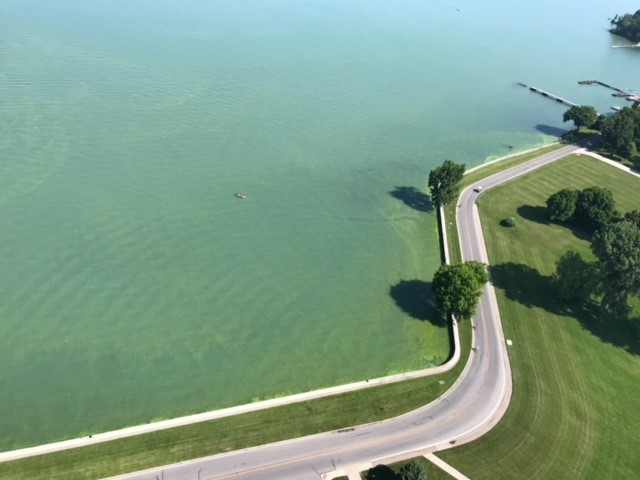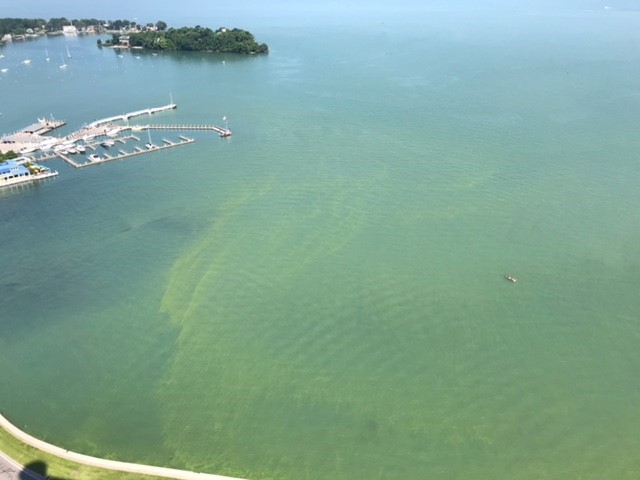 Who is the bad guy in all of this?  It would be too easy to blame it on the farmers. Right? We all like to eat, so it is ultimately the consumer's responsibility to be a part of the solution as well. So until we all get a handle on the problem of agricultural run-off, and reduce the nutrient load to Lake Erie, take the following steps to protect yourself:
Use phosphate-free soaps and laundry and lawn care products.

Make sure your septic systems are not leaking.

Install low-flow toilets.

Wash cars on the lawn to discourage run-off.

Install rain barrels.

Do not swim in the lake during a harmful algal bloom.

Always rinse off in a shower after swimming in the lake.

Do not let pets drink from the lake if HABs are present.

Do not drink or cook with Lake Erie water.

Seek veterinary help for pets that seem ill after an exposure to HABs.

Get medical help immediately if you become ill after swimming.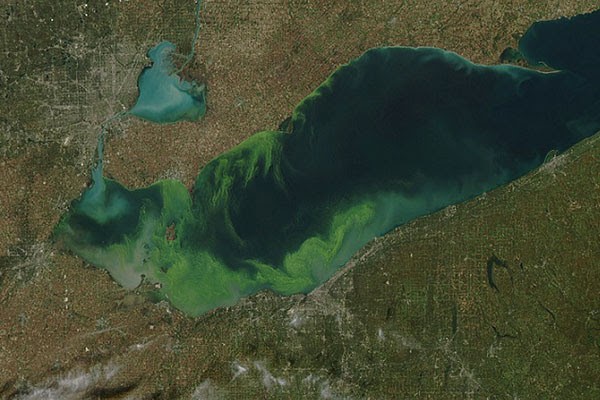 Predictions for 2018 HABs are coming out this week in NOAA's webinar and Stone Lab's webinar.  Stay tuned for the forecast and any new announcements in how you can help solve this perplexing "pea soup" problem facing this valuable resource that belongs to the world. Catch my drift?
HELPFUL WEB SITES
https//Lakeeriealgae.com/forecast
https://sites.google.com/a/nps.gov/cast
www.inaturalist.org/projects/cyanoscope
www.epa.ohio.gov/ddagw/HAB