Being a reenactor from the Battle of Lake Erie from the War of 1812 we talk to all walks of life, a major group is children. What do children love to do more than anything in the world? The answer is play games of course, and a great teaching technique. In our collections we have critical thinking, catching, counting, physical, and real life skills games for children of all ages. Like they do today, they helped children 200 years ago grow into skilled adults.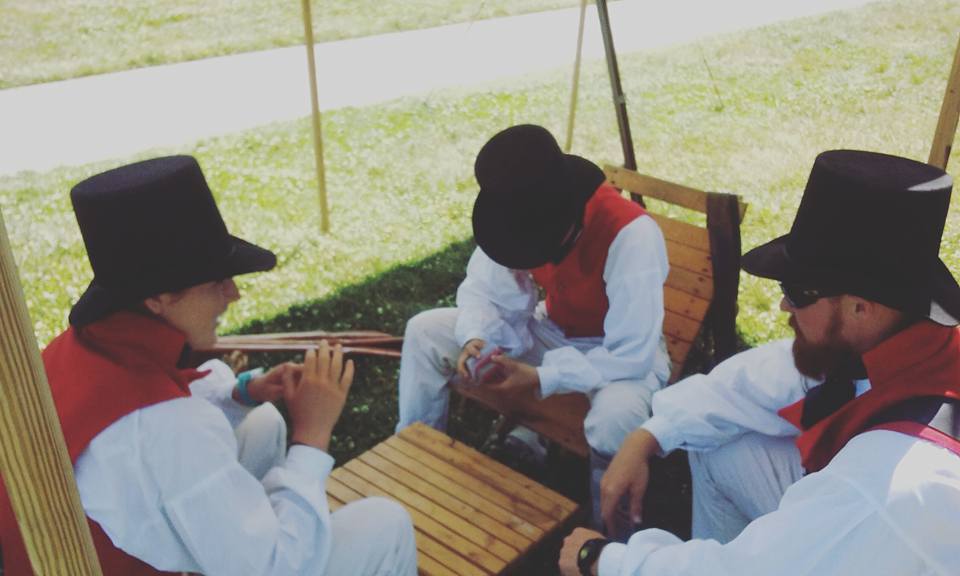 We have a variety of games that range from 3000 BC from Mesopotamia to Native American and the early settlers'. The oldest game we have is checkers. This game, as stated above has been carbon dated to Mesopotamia and Ancient Egypt around 3000 BC. This game helps make the opponents think ahead and figure out their opponent's plan of attack.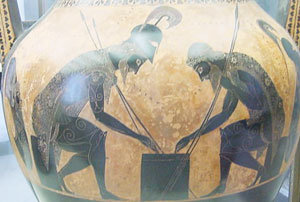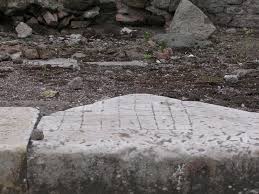 Our catching game is called Graces. It is typically a game played between 2 girls or a girl and a boy, and it was used to teach poise and grace while doing everyday activities. To play the game each player has to wooden sticks and a wooden hoop. To toss the hoop player 1 holds the hoop on both sticks, makes an "X" with the tip of the sticks and quickly separates the sticks. Player 2 catches the hoop with one or both of their sticks and repeats the game.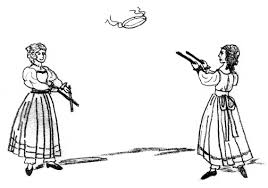 The Snake and Indian Game is a counting game. It helped Native American children learn how to count. The object of the game is to get the highest score the fastest. There are 4 wooden pieces; similar to dominos, but they are longer and thinner. Some sides have a snake, while another has a picture of an Indian, and the rest are blank. Different combinations add up to different amounts of points.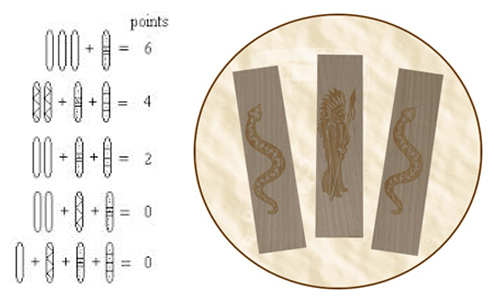 One of the physical games is stick and hoop. This game dates back to Ancient Greece. They used it as a sort of target game by rolling the hoop and being able to throw a spear through it. During the 1800 children played it as a solo competition by seeing who can keep the hoop rolling the longest using just the stick.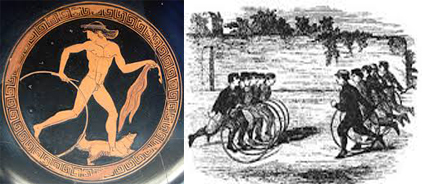 Lawn Darts is another fun game that we have. The darts are made out of shortened corn cobs and feathers stuck in the back and the children have to throw it in hoops on the ground. The game also dates back to Ancient Rome as another target game.
 


Lastly we have a few real life skills games. We have a drill, flint and steel, and a rope making machine. These last three are not real games but they teach important skills to children back then as it does today.  The drill falls under "work smarter, not harder" Indians would use this to help make tools and weapons. The flint and steal was a life saving device. The flint would strike steal and produce a spark which is how you make a fire. This is how they would stay warm, cook, and protect themselves.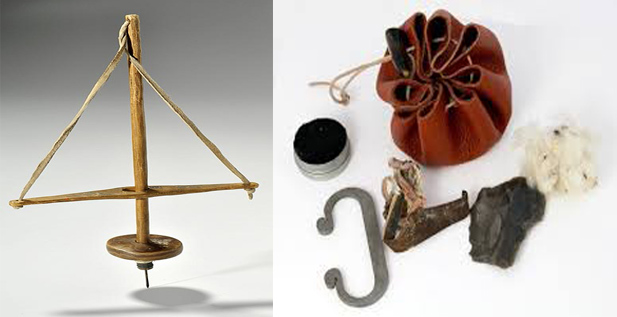 Sailors used to make rope by hand; it wasn't till the 20th century that the rope making matching was invented. Children and adults love this machine but on a ship rope was their lifeline. It is what held the sails in place; if some broke the sailors could be stranded and died at sea.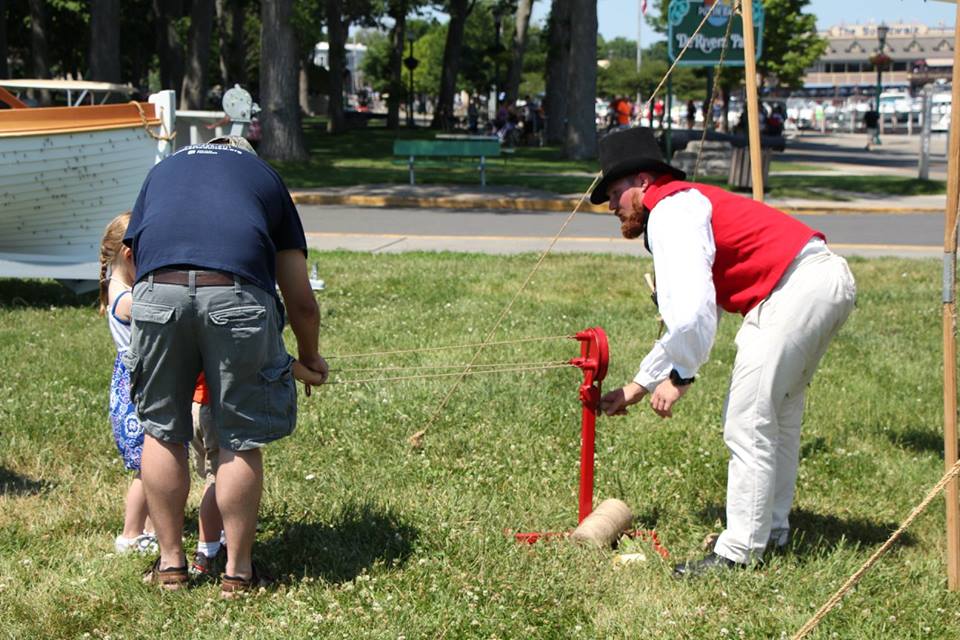 These games are not just for fun, we use them to teach children the skills they use in real life. It's a way to teach children and adults history other than academically. This is one of my favorite parts about this job: teaching people about the past and having them remember it better then when they were tested at school.