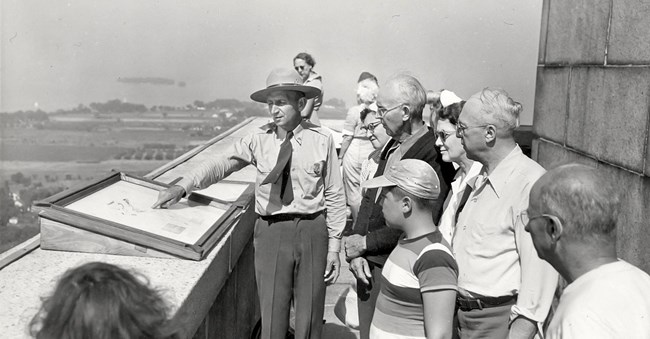 Welcome to Perry's Victory and International Peace Memorial!
This basic information will help you plan an enjoyable trip to the Memorial.
Operating Hours & Seasons: The Memorial and Visitor Center are currently closed for the season. The Visitor Center is scheduled to open for the season May 20, 2017. The Observation Deck, Rotunda, and Plazas will be inaccessible during 2017 while the Memorial Column is cleaned and repaired.
Fees & Reservations: The Perry's Victory Visitor Center is free and open to the public during operating hours. The fee to travel to the top of the memorial column is $5 per adult.
Weather: This sections will provide you with basic weather information and important links for current weather conditions.
Pets: If you will looking to bring your pet friends to the island here is information to make your visit enjoyable for you and your pet.