Jerusalem Plank Road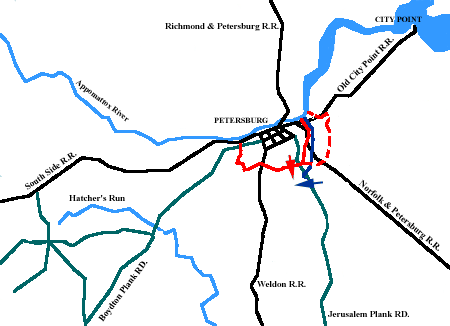 Prelude
On June 21, several days after the initial attack, the Union II Corps, supported by the VI Corps attempted to cut the Weldon Railroad, one of the major supply lines into Petersburg.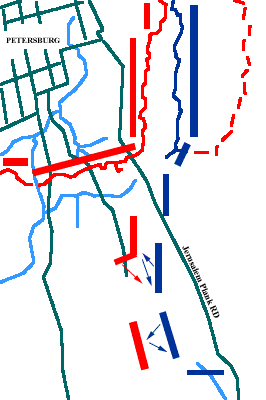 June 22, 1864
On June 22, troops from Gen. A.P. Hill's (CSA) corps led by Gen. William Mahone(CSA) and Gen. Cadmus Wilcox (CSA) counterattacked, forcing the II and VI Corps away from approaching the Weldon Railroad back to the Jerusalem Plank Road.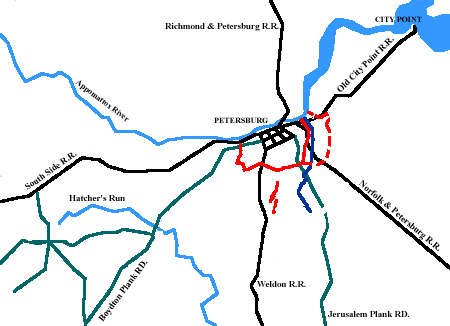 Aftermath
Although the Federals were driven from their advanced positions, they were able to extend their siege lines farther south and west across the Jerusalem Plank Road and established Fort Davis.
Back to Battles of the Siege
Last updated: February 26, 2015