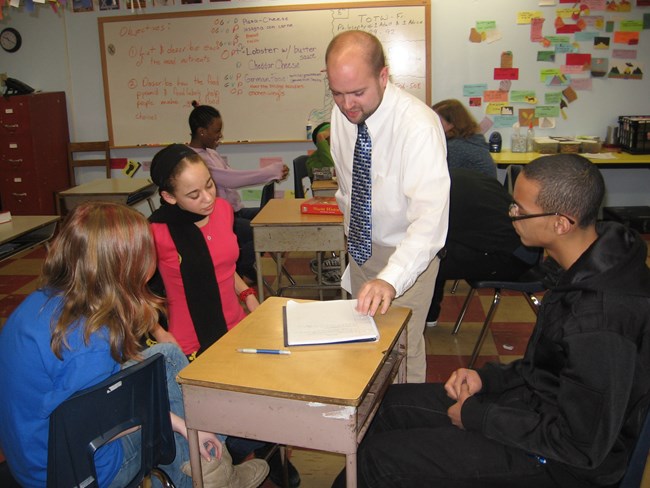 Our Teacher Ranger Teacher for 2011-2012 is Mr Zach Wilson.
Mr Wilson graduated from Eastern University in 2005 with BA in history and later received any MA in teaching from Waynesburg University in 2006. He now teaches American History in Pittsburgh at Pittsburgh Urban Christian School, where he has been since 2007. His students are primarily sixth, seventh, and eighth graders, and despite some initial misgivings he really enjoys teaching middle school. He quotes " I appreciate their energy level and flashes of insight"
Mr Wilson enjoys traveling to far away or historical locations. Recently he has started thinking of making pilgrimages to all the major Civil War battle sites. He is also a fairly avid hiker and loves spending time outside, and being able to walk through some of the most historically significant ground in the country always appeals to him.
We look forward to having Mr Wilson with us this summer and hope that he takes a great summer back with him to Pittsburgh.