Wade Hampton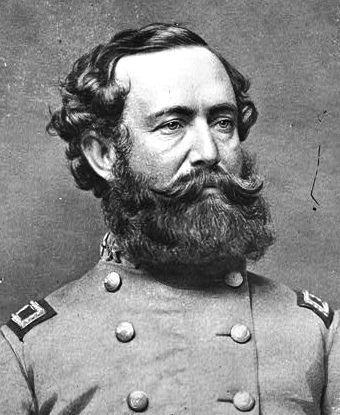 Quick Facts
Significance:

Confederate cavalry commander and post-war governor of South Carolina

Place of Birth:

Charleston, SC

Date of Birth:

March 28, 1818

Place of Death:

Columbia, SC

Date of Death:

April 11, 1902

Place of Burial:

Columbia, SC

Cemetery Name:

Trinity Cathedral Churchyard
The oldest son of Wade Hampton II and born into one of South Carolina's wealthiest agricultural families, Wade Hampton III served as a Confederate general and post-Reconstruction era governor of South Carolina. 

Born in Charleston in the William Rhett House, and an 1836 graduate of South Carolina College, Hampton had a law degree he never used, instead pursuing politics with four years in the state house of representatives and two in the state senate, before unexpectedly choosing to follow in his grandfather and father's military footsteps upon the start of the Civil War in 1861.

He started the Confederacy's Hampton Legion and was even elected colonel in 1861, despite no previous military experience whatsoever. A very talented hunter and outdoorsman, however, he skillfully participated in several battles, including the First Battle of Manassas, the Peninsula Campaign, and the Battle of Gettysburg. He also commanded General Robert E. Lee's cavalry during the defense of Richmond and throughout the Petersburg Campaign. Wounded more than once, he received several promotions including brigadier general, major general, and finally lieutenant general in 1865, just prior to the end of the war.

His childhood home was destroyed during Sherman's March to the Sea, and all of his slaves were freed, but despite the loss of wealth and property, Hampton's post-war years were just as accomplished as the previous ones. Extremely popular in his home state, he had to campaign for people not to vote for him after he rejected an 1865 nomination for governor of South Carolina.

His strong opposition of Reconstruction, though, did eventually lead him to seek and win the job in 1876, with his supporters citing him as the "Savior of South Carolina" after the election. In addition, he also served two terms in the United States Senate (1879-1891), United States Railroad Commissioner (1891-1897) and as a South Carolina Dragon of the Klu Klux Klan before his death in 1902.
Last updated: November 11, 2018