Guided Tours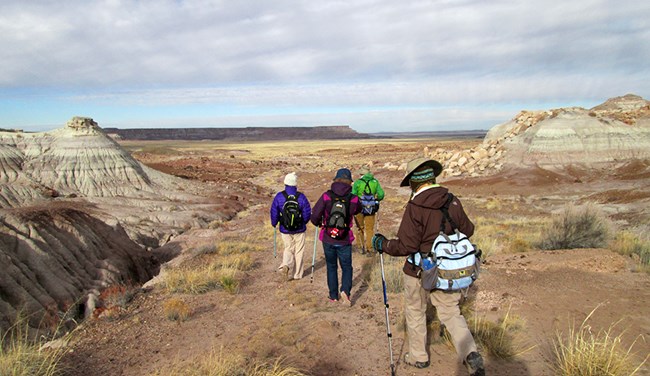 Guided Activities
Special programs will be offered throughout the year! Check the searchable Calendar, as well as our social media pages (scroll down on any page to the links on the lower right).
Ranger Guided Programs are available seasonally and as staffing allows, but our staff is always roving the park. Keep an eye out for roving rangers in popular areas like Puerco Pueblo, Crystal Forest, and Giant Logs for on-the-spot information.
Program Schedule October 2019
All are welcome and all programs are included with normal park admission unless otherwise indicated. Need further information? Contact (928) 524-6228 x245

Every Tuesday at 9am
Bird Walks
Meet at Painted Desert Visitor Center
Join a ranger for a stroll around the Painted Desert Visitor Center complex in search of resident and migratory birds of Petrified Forest! An easy, paved walk and birders of all levels are welcome. Wear sun and wind protection, bring water, and binoculars (though not required). Allow 30-45 minutes.

Every Wednesday 9am–3pm
Paleontology Lab Demonstrations
Meet at the Painted Desert Visitor Center
Join a fossil preparator as they work on fossil specimens discovered in the park.

Daily on request 9am–4pm
Painted Desert Inn Tours
Meet at the Painted Desert Inn
Explore the historic inn and discover the stories from homesteading to Route 66.

Monday, October 14th, 2019 at 10am–2pm
Cultural Art Market
Painted Desert Visitor Center
In honor of Indigenous People's Day, Petrified Forest National Park presents to you a cultural art market on Monday, October 14, 2019. The event will feature artists, demonstrators, dance groups, and live drum music. The event is free admission and will take place in the Painted Desert Visitor Center Plaza from 10:00 am to 2:00 pm. Help us celebrate this important holiday at Petrified Forest National Park!
Saturday, Oct. 19, 9am to 4pm
Painted Desert Inn
Petrified Forest is proud to announce spiritual fiction and meditation author Lori Hines will be hosting a book signing for her latest book,
Native Heart
, at the Painted Desert Inn on Saturday, October 19th, 2019 from 9 AM to 4 PM.
Native Heart
is a fictional piece that takes place in Petrified Forest and will be available for purchase at the event.
Monday, October 28th, 5pm–8pm
Ghosts of the Past and
Last Chance Orionids Astronomy
Meet at the Painted Desert Inn
Join rangers for a tour of the historic inn to discover its ghostly past before peering at the stars in the park's incredible night sky. When the park closes at 5pm, head directly to the Painted Desert Inn.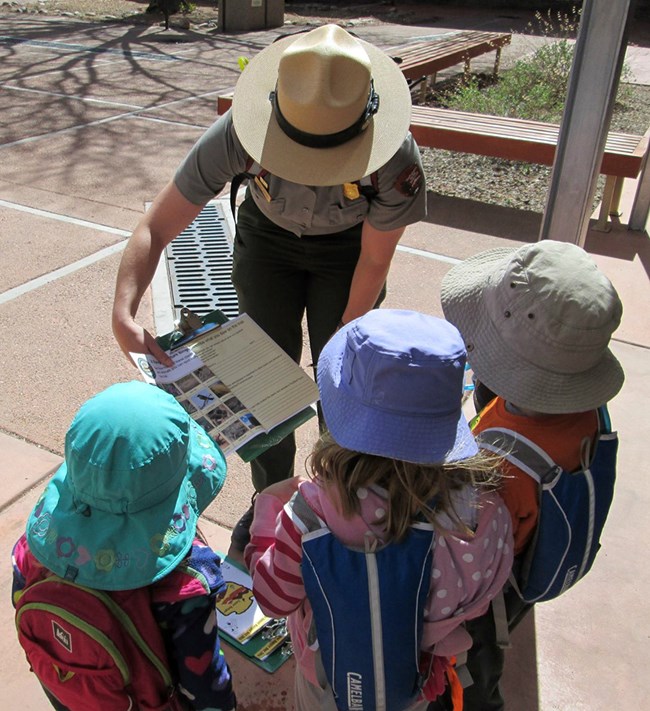 Daily Fun
Find Your Park
findyourpark.com/share
Anytime
Celebrate the National Park Service's Centennial by sharing your own story! Browse the official Find Your Park website for inspiration, then upload your own song, photo, painting, poem, dance, video – anything you'd like to share about your visit.

Geocaching
Selected locations throughout the park
During park hours
Geocaching is a worldwide game of hiding and seeking virtual 'treasure', and anyone with a GPS device can play! There are several self-guided geocaches at Petrified Forest National Park where a hidden container can be found and a log book signed. For more information on geocaching, visit Geocaching.com.

Junior Ranger Program
Pick up a booklet at any park Visitor Center
During park hours
Junior Rangers explore, learn about, and protect their national parks! Fun activities engage young visitors at Petrified Forest and are rewarded with a badge and patch by finishing this booklet.

Junior Paleontologist Program
Pick up a booklet at any park Visitor Center
During park hours
Explore the ways paleontologists work, learn about Earth's history, and protect our national parks, including fossils and the rocks in which they are found! Earn a special paleontology badge by finishing this booklet.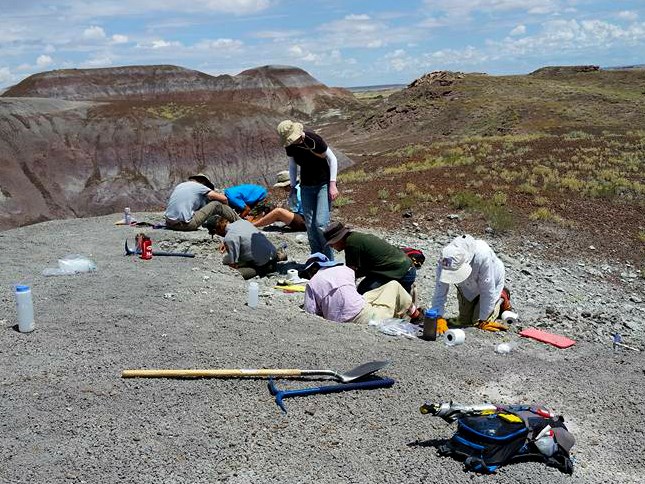 Field Institute
Petrified Forest Field Institute is proud to offer guided tours and field classes exploring fun and compelling subjects lead by world class guides and experts.
See www.petrifiedforestinstitute.org for more. Or click here to go directly to their class schedule.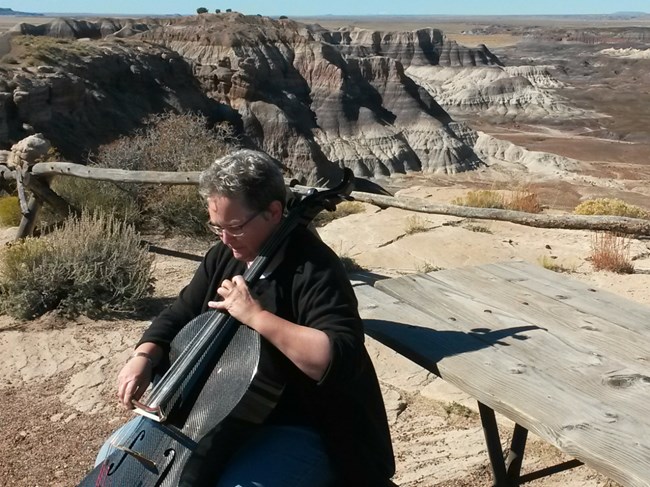 Artist-in-Residence Program
In the Artist-in-Residence Program selected artists spend time living and working in the park, sharing their experiences with visitors.


Last updated: October 17, 2019