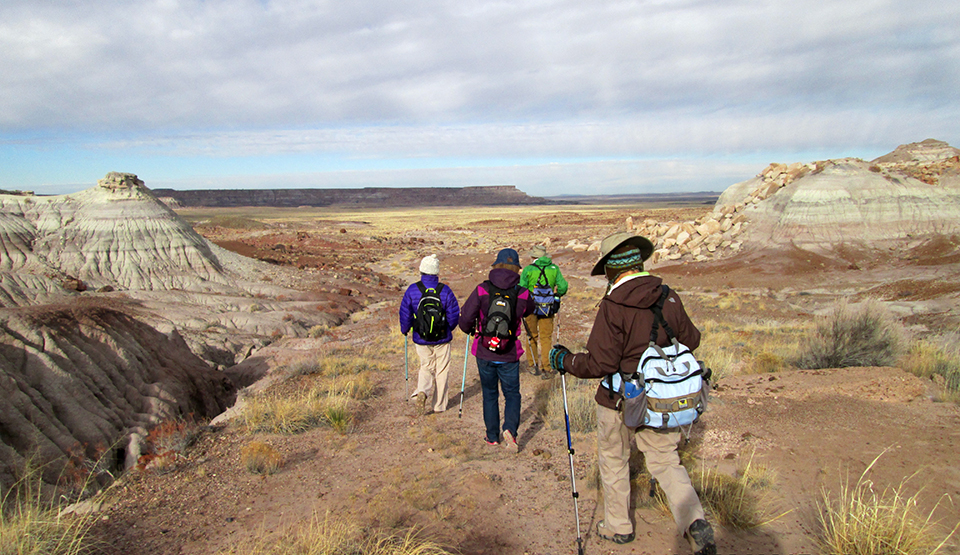 Ranger Guided Activities
Special programs will be offered throughout the year! Check the searchable Calendar, as well as our social media pages.
Ranger Guided Programs are available seasonally and as staffing allows, but our staff is always roving the park. Keep an eye out for roving rangers in popular areas like Puerco Pueblo, Crystal Forest, and Giant Logs for on-the-spot information.