Off the Beaten Path—Billings Gap Overlook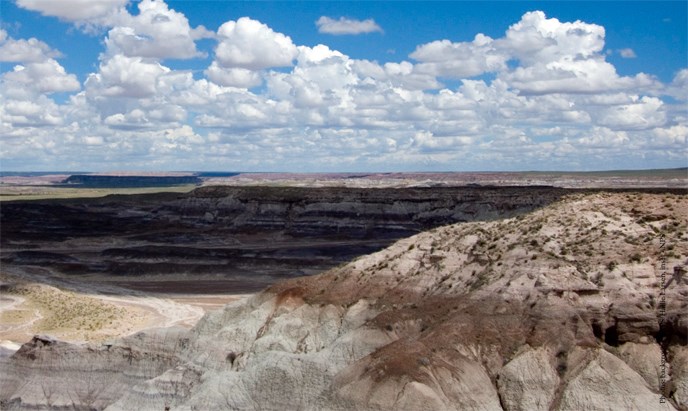 Get off the road-get off the paved trail! See something new and interesting!

Billings Gap Overlook
This hike is just under 3 miles round-trip, and takes you to a great viewpoint of the Billings Gap area and badlands north of Blue Mesa. The hike follows the steep edge of Blue Mesa offering views of the badlands to the north and the broad grassy valleys to the south. The deep blues, purples, and whites which color the badlands seems to shift throughout the day and with the season. The summer monsoons add a touch of green vegetation, and, after a summer storm, water streams across badlands. On the way back swing down to the south side of the mesa for a view into the steep sided amphitheater. You may also encounter remains of prehistoric structures and petrified wood flakes used as prehistoric tools in the dunes on the mesa top.
Please park at the fourth pullout of the Blue Mesa Loop Road. Please also respect the visitors who follow you and leave all petrified wood and artifacts in place. This walk, although not difficult or steep, does require sturdy shoes. The footing can be difficult at any time-most of the mesa is covered with deep sand. Please take normal hiking precautions, and bring food and water, sun protection, and navigation aids. Pack out whatever you packed in.
Along the way you will see:
Vistas across the badlands to the Puerco River
Unique eroded sandstone bluffs of Billings Gap
Petrified wood eroding out of the mesa edges
This trip is not marked in the park. Enjoy!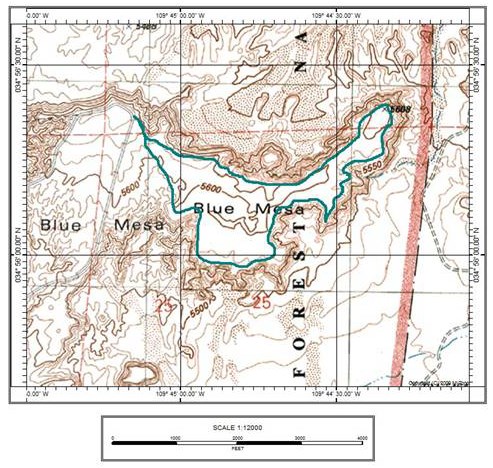 Last updated: April 12, 2012