Commercial Use Authorization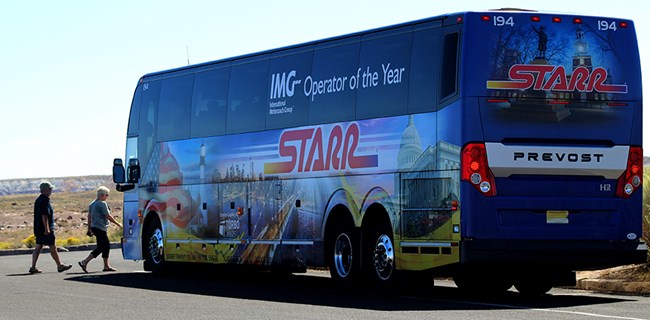 The implementation of the standardized Road-based Commercial Tour (RBCT) Commercial Use Authorization (CUA) program and changes to commercial tour entrance fees are being delayed. Based on the delay NPS will not require CUAs for entry into the park until January 1, 2021.

The National Park Service is instituting a nation-wide standardized CUA program at every site. This means you will be required to apply for a CUA at each park you operate in.

Previously, Petrified Forest has not required the use of CUA's. We are currently working on setting up our CUA program, including a means to pay the application fee through Pay.gov.

For more information concerning the new program please visit The National Park Service's Commercial Use Authorization website [link] and scroll down to "Road-based Commercial Tour CUA Information".

The upcoming fees at Petrified Forest will be:
Tourists ages 16 years and older: $15/person
Tourists ages 15 and under: $5/person

If arrive at the park without the CUA will be charged a non-exempt fee of $300. This will allow you to operate within the park for seven (7) days. If you reenter the park again after this date, and still don't have a valid CUA, you will again be charged the $300 fee.
Last updated: December 7, 2019