Filming and Commercial Photography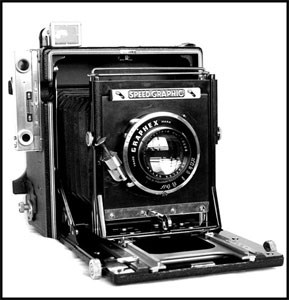 It is the policy of Pecos National Historical Park to allow filming and photography when it is consistent with the protection and public enjoyment of park resources. Pecos National Historical Park and the National Park Service (NPS) have the authority and responsibility to manage, permit and/or deny filming projects within the Park. Therefore primary consideration for granting a filming/photography permit will include potential resource damage and anticipated disruption of normal visitor use.
A permit is required if the filming, video-taping, sound recording or still photography involves products or service advertisement. Further, a permit is required for the use of models, talent, sets, props, or when the filming, video-taping, sound recording, or still photography could result in damage to park resources, could be a significant disruption of normal visitor use, or is requested within closed areas or outside of normal hours or operation. A permit is not required for sound technicians, and film or video news crews at news worthy or news making events.
Filming permits are issued on an individual basis based on the size of the project (movie, commercial, etc.), the number of staff needed for supervision/monitoring, and how much time will be involved. Additional fees may be required depending on the situation. Call for details.
Permit Dates
Potential applicants should check with the park on availability of dates prior to submitting the application and non-refundable application fee.
Permitting Process
Application: To apply for a permit, complete the form 10-931 for fewer than ten people on crew or form 10-932 for ten or more people on crew, and submit it to the Special Park Use Coordinator, Pecos National Historical Park allowing a minimum of 4 weeks for evaluation by the park staff before the start date for your activity in the park. All efforts will be made to expedite the permitting process, however permits completion may take longer than 4 weeks.
Enclose your check or money order for $100.00 to cover the non-refundable application costs.
Include your tax payer ID# or social security number. In compliance with the requirements of the Debt Collection Improvement Act of 1996, the applicant must submit his or her social security number or federal tax ID number when completing the permit application.
We cannot process your application without items 2 & 3, listed above.
Submission of the application form and fee payment DOES NOT imply permission for any Special Park Use or event
Following receipt of an application for a Special Use Permit, an evaluation will be made of the requested activity. Denials will be communicated in writing.
If the requested activity is approved, a Special Park Use Permit, outlining terms and conditions governing the special use, NPS cost information, bond and insurance requirements (if any), and payment instructions will be sent to the applicant.
Costs and Fees incurred by NPS in conjunction with accommodating the permitted activity will be reimbursed by the permittee. Administrative costs and estimated costs for activities on site will be calculated and must be paid when the permit is approved. If any additional costs are incurred, the permittee will be billed at the conclusion of the permit. Location fees will be assessed per 24 hour continuous period of filming or photography, with rates varying depending on the size of the production, per the fee chart that follows. These fees are in addition to any fees required to cover expected overtime by park staff and other administrative costs.
Location Fee Schedule, National Park Service, FY 2008

Motion Pictures/Videos
1 - 10 people $150/day
11 - 30 people $250/day
31 - 49 people $500/day
Over 50 people $750/day

Commercial Still Photography
1 - 10 people $50/day
11 - 30 people $150/day
Over 30 people $250/day
The applicant or permittee is required to notify the NPS of any delays or schedule changes at least 36 hours in advance, or as agreed to by the superintendent. Should the applicant or permittee fail to provide such advance notification, the applicant or permittee is responsible for paying all costs incurred by the NPS anytime during the application, permitting, or operational process, including those due to cancellation, moving, or rescheduling of the project. Such payment will include but not be limited to a non-refundable charge for each staff person scheduled for the affected activity. Such charge will, at a minimum, be the equivalent of two hours overtime for each employee assigned. These costs may be recovered through the posting of a bond at the time of application, or through a bill for collection presented at any point after initial contact.
Any fees applicable will be determined on a case by case basis. The permittee will be advised of any such fees prior to receiving a permit.
Insurance and Bonding. General liability insurance must be carried by the permittee, and made out to the United States as additionally insured. Short term policies must show coverage on "occurrence" basis.
Commercial general liability insurance is required for most projects in the following amounts.
$300,000.00 for simple photography
$1,000,000.00 minimum for electronic media and commercial motion photography.
$3,000,000.00 minimum for special activities (feature films, elaborate stunts, etc.).
Certain activities may trigger the need for the permittee to post a refundable damage bond. The amount of the bond will be equivalent to the estimated cost to NPS for clean up, repair or rehabilitation of resources or facilities that could potentially be impacted by the permit activities. At the conclusion of the permit, the bond will be returned to the permittee after costs of clean up, repair or rehabilitation are deducted.
Sharing the Park. A filming or photography permit does not allow the permittee to restrict park visitors from any location, therefore sites which attract a large number of visitors should be avoided. Normal visitor use patterns will normally not be unduly interrupted, but in any case only as specified in the approved permit.
Film/photography permit activities may not occur simultaneously with other permitted activities or unduly conflict with scheduled public activities. If filming takes place in a public area, visitors will be allowed to watch filming.
For more complex permit operations, or for activities which require coordination with other visitor use, and for those which are perceived to have the potential to impact park resources without proper supervision and care, at least one employee of the Park Service will be assigned to the film/photography crew. The permittee will be responsible for reimbursing the park for NPS monitoring. These costs will be included in the estimate of site use charges. Any additional costs will be recovered at the conclusion of the permit.
Restrictions and Conditions will be enumerated in the permit. The following activities are restricted and must be approved on a case by case basis:
1) use of children or animals,
2) discharge of blank ammunition and all black powder weapons,
3) mechanical or pyrotechnic special effects,
4) stunts,
5) amplified music or sound,
6) placing of large set dressings,
7) filming photography inside interiors of government administrative work areas,
8) film equipment or activities on roadways,
9) access to closed areas or access to areas during non-visitor use hours.
The permit will specify the number of people and the exact types of equipment allowed. Activities not specified in the permit may not be allowed by the NPS monitor on duty.
Please note that the permit does not include authority to film or photograph individuals. Model releases are the responsibility of the permittee.
Closures. Permit activities may be restricted based on weather or seasonal conditions (fire danger, standing water after rain, etc.). Additional closures, use limits and/or restricted activities are listed in the Superintendent's Compendium.
Termination of Permit. All filming or photography permits issued by the National Park Service are "revocable" on 24 hours notice, or WITHOUT NOTICE if the terms of the permit are violated. Deliberate infractions of the terms of the filming permit or the deliberate making of false or misleading statements concerning intended actions in order to obtain a permit are causes for immediate termination of the permit and cause for possible prosecution. Permits will be revoked if damage to resources or facilities is threatened, of if there is a clear danger to public health or safety.
Please return the completed application along with the $100 processing charge to the Special Use Permits Coordinator at the address below.
Send to:
Special Use Permits Coordinator
Pecos National Historical Park
P.O. Box 418
Pecos, NM 87552
For additional information, call (505) 757-7213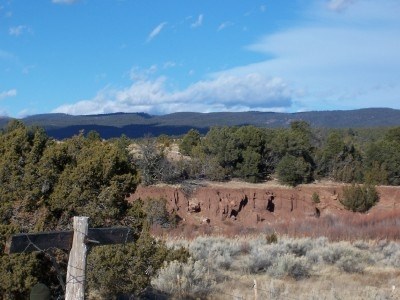 Last updated: December 4, 2017